May 13th, 2011
Needed: Research assistants for book about gender politics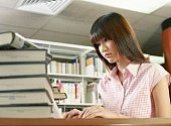 AWARE members Adeline Koh and Yu-Mei Balasingamchow are putting together a volume of academic essays on women in Singapore and Malaysia, and are looking for volunteer research assistants.
This publication, which will be titled Troublesome Women In Asia: The Politics Of Women, Gender & Sexuality In Singapore & Malaysia, is supported by AWARE and Richard Stockton College of New Jersey, USA.
Details for Research Assistant position:
Your responsibilities will include conducting literature reviews, looking up indexes/newspaper databases in libraries and may include proofreading and editing.
Applicants with research experience are preferred (e.g. undergrad thesis, master's degree or higher).
Ability to access Singapore university library collections is ideal, but not required.
We need people with an interest in feminist and gender studies, who are also self-motivated, independent and responsible.
We estimate that the work will take no more than five hours per week (flexible), from June to December 2011.
While these are unpaid positions, volunteers will benefit from being involved in high-level academic research with a group of academics from all over the world. Our contributors are located in Singapore, Malaysia, the UK, the US and Australia. Research assistants who successfully complete their term with us will also receive a byline in the notes when the book is published, as well as a copy of the book.
To apply, or for more information, contact Adeline Koh, Assistant Professor of Literature at Richard Stockton College, at Adeline.Koh@stockton.edu and/or Yu-Mei Balasingamchow, Independent Scholar, at yumei.balasingamchow@gmail.com.