July 22nd, 2011
Wanted: Mandarin-speaking volunteers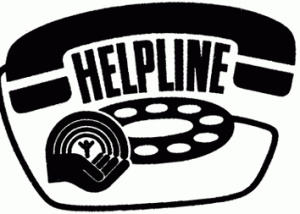 If you speak Mandarin, are a good listener and have a strong desire to support and help other women, sign up now to be a Mandarin-speaking Helpliner at AWARE.
The AWARE Helpline receives many calls from Mandarin-speakers. To serve these callers more effectively, AWARE is pleased to introduce a Helpline training course that will be facilitated in Mandarin.
The Helpline is an essential service for AWARE as it serves as the first port of call for women reaching out for empathy, support, information and encouragement from AWARE. The AWARE Helpline is open from Mondays to Fridays, 3pm to 9.30pm, and is carried out at AWARE's office in Dover crescent.
Our Helpline volunteers are professionally trained and are able to help callers with a variety of concerns. The Mandarin Training Course includes training on a diverse range of issues, including, family law, issues on violence against women and counselling skills.
Deadline for applications: September 16, 2011
Training duration: October 3 to November 28, 2011
Training time: To be decided as per the convenience of the trainees
Venue: AWARE Centre, Block 5, Dover Crescent, #01-22
Commitment: Twice a month
Eligibility criteria: 23 years of age, or older. Should be fluent in Mandarin and have basic knowledge of English in order to key in data. Women only.
For further information and applying, please contact Ms Grace Phua at 67770138 or awarehelp@aware.org.sg