November 4th, 2011
Book launch of "Nightingale Songs" & a discussion on domestic violence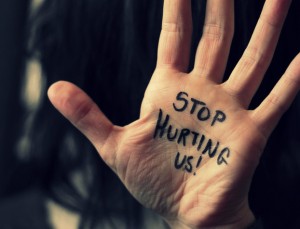 To commemorate UN's International Day for the Elimination of Violence against Women, AWARE is organising the launch of Kendra Frazier's seminal book – Nightingale Songs, the first comprehensive documentation of the experiences of domestic violence survivors in Singapore.
In Nightingale Songs, survivors of domestic violence share their personal stories. Professionals like counsellors also discuss their involvement in this challenging field and what their experiences have taught them. The diversity of stories in the book shows that this social problem is not limited to any particular class or ethnic group, but cuts across the boundaries of race, religion, education and socio-economic status.
This book will prove useful to those working or considering working in the field of domestic violence and will speak to anyone whose life has been touched by domestic violence.
At this event, and as part of Stop The Cycle Before It Starts, AWARE's anti-domestic violence campaign for 2011/12, the following experts and abuse survivors will also share their experiences and insights in a discussion:
Kendra Frazier, author and professional counsellor
Benny Bong, family and marital therapist, and director of The Family Therapist
Danny Ho, survivor and counsellor
Survivor
Chair: Udhia Kumar, social worker at a family service centre
This event aims to raise public awareness about domestic violence and generate a discussion on what the community can do to stop the cycle of violence.
EVENT DETAILS
Date: November 25, 2011, Friday
Time: 3pm to 6pm
Venue: YMCA, Tan Chin Tuan Room Level 4 (1 Orchard Road Singapore, 5 mins from Dhoby Gaut MRT Station Exit A)
This event is free, but you must register online to reserve your seat.
For further information, e-mail Pam at publiceducation@aware.org.sg