January 30th, 2012
Intensive self-defence seminars by expert Avi Nardia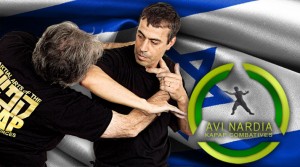 Self-defence expert Major Avi Nardia will be coming to Singapore to conduct 3 intensive seminars that will cover a whole range of self-defence techniques.
These not to be missed intensive seminars will be conducted on:
Feb 18 & 25 (Sat), 9am to 4pm : Kapap Street Defence
Feb 26 (Sun), 9am to 4pm: Kapap Knife Grappling and Kapap Street Defence
Venue:
Home team NS JOM Clubhouse in Balestier
31 Ah Hood Road
Singapore 329979
Cost: $250 per seminar for early bird sign-ups (before Feb 1) and $300 per seminar thereafter.
Email kapapasia2012c@gmail.com to sign up.
Brief description of seminars
The Kapap seminar will cover street defence tactics, techniques and universal combat principles. This seminar will unravel the science behind real self-defence, allowing people – regardless of age, size and strength – to learn to defend themselves effectively.
Biodata of instructor
Major Avi Nardia is one of the leading official instructors for the Israeli Army and Israeli Police in the field of counter-terrorism and Close Quarters Battle.
He specializes in training Special Forces, counter-terrorism units, military and law enforcement personnel all over the world in self-defence. Major Nardia is a Certified Krav Maga Instructor by the Israeli Army (IDF), a Certified Hagana Atzmit/Defensive Tactics Instructor by the Israeli Police and Certified Head International Instructor under Lt. Colonel Chaim Peer, head of the International Kapap Federation.
In Israel, he taught defensive tactics and operational behavior at the Operational Police Academy, which is charged with training the country's entire police force. Major Nardia is the only instructor to be an official instructor for the Israeli Army, the Israeli Police, and the Israeli Counter Terror units. He also served in a special police unit as an intelligence team member and as a defensive tactics/CQB instructor. In his 24 years of service in the Israel Defense Forces (IDF), he took part in the "Shlom Hagalil" war, serving 3 years outside of Israel's borders.
In addition to Major Nardia's impressive military and police experience, he has an impeccable track record in the civilian and sporting arenas – such as being a Certified Olympic fencing Instructor (Foil, Saber, Epee), Certified Coach, Certified Athletic Trainer, Certified Sport Therapist, and Certified Rappelling Instructor by Wingate Sport Institute. Under the Israeli Ministry of Sport, Major Avi is a Certified Jiujutsu Instructor, Certified Kendo Instructor, and Certified Thai Boxing Instructor by Israeli Ministry of Sport.
The National Rifle Association (US) recognises Major Nardia as a Certified Shooting Instructor (Rifle, Shotgun, Handgun) and Range Safety Officer. Finally, the Tel Aviv University also recognises Major Avi as a Certified Fitness Instructor and Personal Trainer. He is also a senior black belt in Traditional Martial Arts such as Kendo, Iaido, Jodo, Jiujutsu, BJJ, Muay Thai, Karate, and Kyudo.