August 1st, 2012
Roundtable Discussion: Sexual Orientation & Gender Identity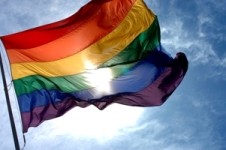 Why is there a fuss about sexual orientation? How is it related to gender identity?
Should feminists automatically be LGBT (lesbian, gay, bisexual and transgender) supporters?
Starting from the current Roundtable theme of sexual autonomy, let's explore how sexual orientation and gender identity are connected to personal wellbeing and human rights, making them integral to any individual or organisation's work to advance human welfare and dignity, against prejudice and injustice.
Join us for a no-holds-barred discussion or simply, an introduction.
About the speakers:
Jean and Kelly are members of Sayoni and People Like Us.
Sayoni is a community that works to empower queer women and People Like Us is the pioneer gay and lesbian advocacy group in Singapore.
Register here