February 25th, 2013
CALL FOR VOLUNTEERS TO PRODUCE A PLAY!
1 in 10 women in Singapore experiences physical violence in her lifetime.
6 in 10 women suffer repeated victimization.
More than 1 case a week reaches AWARE's Sexual Assault Befrienders Service.
51% of the respondents polled in a survey believed that violence in the family 'is a private affair'.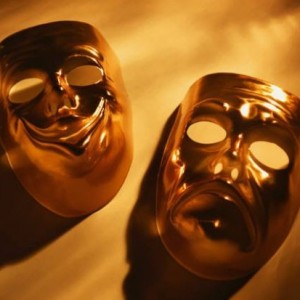 AWARE is collaborating with Drama Box to produce its very own forum theatre on gender violence in Singapore, and we're on the lookout for volunteers to take on the role of actors, directors, scriptwriters, content contributors and production team for this play!
Through this interactive drama, we hope to provoke thought and discussion on the less obvious forms of violence against women. Violence isn't always black and blue – psychological violence can be just as damaging, if not more.
To produce this play from scratch, 20-25 volunteers will be selected to undergo an intensive Forum Theatre Workshop in April 2013, with Li Xie from Drama Box.
This play will be a cornerstone of We Can! – AWARE's national campaign to end violence against women.  Between June 2013 and Dec 2014, the team will embark on a Forum Theatre Tour, taking the play to communities around Singapore, inviting people to become 'Change Makers' – men, women, boys and girls who commit to taking steps towards ending violence against women in their own lives.
If you are passionate about gender equality and believe in theatre as a medium of social change, we want YOU to be a part of this exciting project! This call goes out to all men, women, boys and girls who believe that everyone has the right to live free of violence. So what are you waiting for? Come join us in the mammoth task of shaking up social attitudes that tolerate violence against women!
Fill out this application form by 31st March 2013 if you'd like to be a part of the forum theatre project, and we'll be in touch with you shortly.
Application criteria: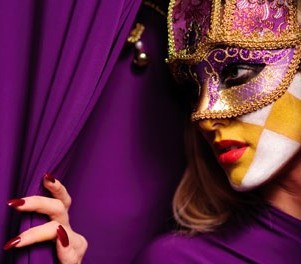 Minimum age: 18 years
Passionate about ending gender discrimination and violence against women
Keen to get involved in theatre as a medium of social change
Able to commit to a 40-hour, intensive workshop in April 2013 – spread out over weekday evenings (after work hours) and weekends
Willing to participate in the Forum Theatre Tour from Jun 2013-Dec 2014. This will involve:
5-10 rehearsals (each around 4 hrs) over May and June 2013. These will be held on weekday evenings or on weekends, depending on the convenience of the volunteers and trainer.
The first two performances have been tentatively scheduled for 28th & 29th June (Fri & Sat).
Around 6-8 performances from July 2013 to Dec 2014 (roughly 1 performance every 2-3 months
Workshop dates:
18Apr, Thu: 7.30pm-9pm
19 Apr, Fri : 7pm – 11pm
20 Apr, Sat: 11am – 7pm (including 1 hr lunch break)
21 Apr, Sun: 11am – 7pm (including 1 hr lunch break)
25 Apr, Thurs : 7pm – 10pm
26 Apr, Fri : 7pm – 11pm
27 Apr, Sat: 10am – 7pm (including 1 hr lunch break)
28 Apr, Sun: 11am – 7pm (including 1 hr lunch break)
Total workshop hours: 40 hrs (excluding lunch breaks)
About the campaign:
The We Can! (end all violence against women) Campaign began as a six-year, six-country South Asian Campaign in 2004. The campaign involved over 2,400 organisations in Bangladesh, Sri Lanka, India, Nepal, Pakistan and Afghanistan.
We Can! builds on the belief that people change when they recognise something as their own problem, and feel that another way is possible, and that they have the power to make that change.
The campaign seeks to trigger a domino effect of person-to-person change in attitudes and behaviour, and generate a mass social movement to end violence against women.
The campaign works through 'Change Makers', people who inspire one another and initiate the process of collective action. Change Makers are independent individuals empowered to reflect upon their own attitudes and actions, as well as to influence others to end violence against women.
The South Asia We Can! has been the inspiration and trigger for many other international social movements. In the eight years since the campaign was launched, over 3.9 million Change Makers have pledged to actively help stop violence against women.
The movement has spread to 15 other countries globally including; the United Kingdom, Netherlands, British Colombia, East Africa, Congo, Brazil and others. It continues to grow as more and more countries see the power of personal persuasion in shifting societal attitudes that tolerate violence against women.
AWARE is proud to bring the We Can! Campaign to Singapore  – making us the 16th country to participate in the global movement against gender violence!
Sign up for the forum theatre project and join the movement now.
For further information about the campaign and / or forum theatre, please contact Pam at 6779 7137 or pam@aware.org.sg.