March 6th, 2013
Elevation 8'848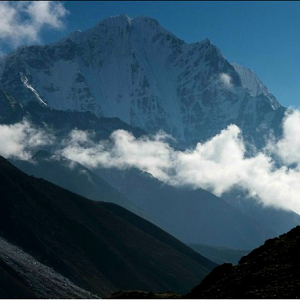 On April 24th, 2013, Women on a Mission will bring Mount Everest in black & white splendour to Singapore, by way of a dramatic photo exhibition entitled ELEVATION 8'848 – A Journey in the Lands of the Clouds….
Freshly back from our exhilarating trek to Everest Base Camp a few months ago, we will continue to raise awareness and funds for Women for Women International, a charity that supports women survivors of war around the world.
Through this unique exhibition, which will feature twenty large-scale limited edition prints for sale, you will be able to experience our unforgettable journey in the land of the clouds. We hope to transport you to this magical place, and in the process share our passion and deep respect for the mountains.
You are cordially invited to join us for this special evening and hear first-hand the stories behind each unique picture, which will take you on a voyage from 2,800 metres of altitude at the start of our two-week trek, up to the Base Camp of Everest itself, and finally to the very tip of the tallest mountain in the world, at Elevation 8'848, via pictures taken by our Trek Leader, Valerie Boffy, on her Everest summit day, last May 19th, 2012.
This exhibition, is dedicated to mothers, daughters and sisters whose lives have been ripped apart by the horrors of war.
All proceeds of the sale of the photos will be donated to Women for Women International.
EVENT DETAILS
Time: 24 April 2013
Date: 6-9PM
Address: 168 Mount Pleasant Rd
Visit Women on a Mission's  Event website here.