March 4th, 2013
Illustrators for Gender Equality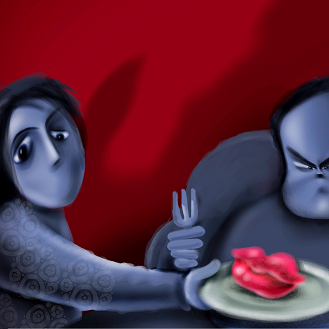 Illustrators for Gender Equality offers a global perspective to gender equality through text-less opinion cartoons, the sole purpose of which is to invite viewers to reflection.
The exhibition comprises the artworks of 30 cartoonists from 20 different countries – and the number is growing. Thus, this edition will count on new artworks from cartoonists Tayo (Nigeria), Elena Ospina (Colombia), Dario Castillejo (Mexico), Kimberly Gloria Choi (Hong Kong), Miel (Singapore) and Victor Ndula (Kenya) whose cartoon has recently won the 1st place in the United Nations / Ranan Lurie International Cartoon Competition 2012.
After being exhibited in 15 prestigious locations in Spain, Mexico, Sweden and Cuba, Illustrators for Gender Equality is now shown concurrently at The Arts House in Singapore and at the Palace of Duke of Pastrana in Spain, the famed prison of Princess of Eboli who was one the most powerful Spanish women of 16th century.
On 8 March 2013, both venues will respectively celebrate the International Women's day with an opening ceremony that will represent the growth of gender equality around the world. The Ambassador of Spain, Mr Federico Palomera will give the inauguration speech at The Arts House while the Mayor of Pastrana, Mr Ignacio Ranera, will officiate the ceremony at the Palace of Duke of Pastrana.
EVENT DETAILS
Venue:  Foyer of the Print Gallery, 41 Robertson Quay
Date: From the 7th of March – 21st of March 2013
Time: Open from 10am-10pm

Free admission