Enlarge
Articles
AWARE publishes articles that offer gender perspectives on various issues, commonly marked by international holidays as recognized by the United Nations. Often the issues surrounding these days go undiscussed and we feel that only by educating the public can we begin a constructive conversation about gender equality in Singapore. Click on the links below to access the full articles.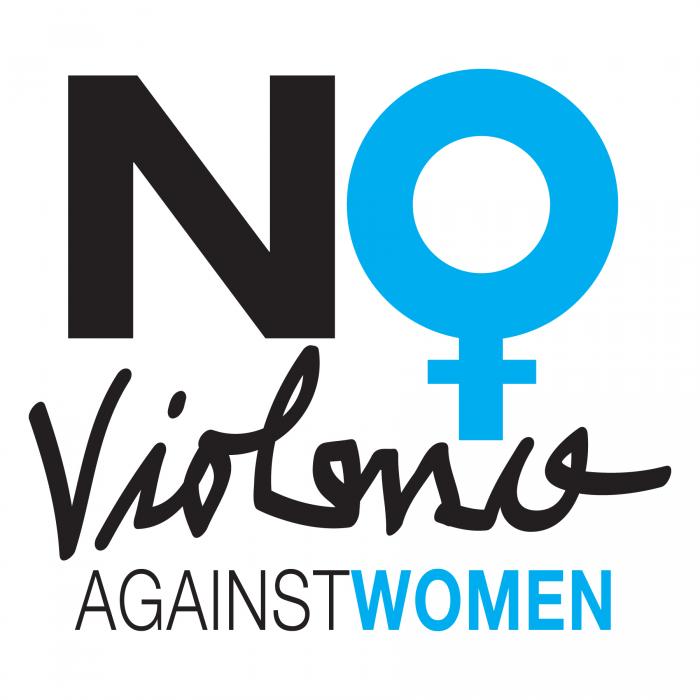 Would you recognise violence when you see it? Carol Chandler and Moana Jagasia discuss the different forms of violence prevalent in society today.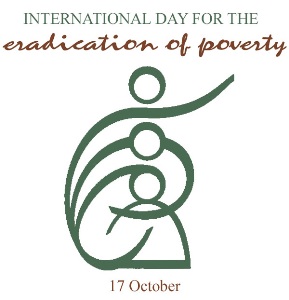 There is clear evidence of relative poverty in Singapore, as manifested in a glaring wealth divide. There is also a strong gender dimension to economic inequality in Singapore. On this International Day for the Eradication of Poverty, Vivienne Wee and Sarah Hill highlight this dimension of inequality.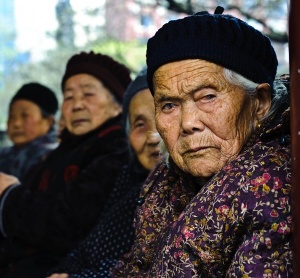 AWARE held a focus group discussion at the Society for WINGS (Women's Initiative for Ageing Successfully) with seven women aged 55 and above, to learn about their experiences of growing old. Ranjana Raghunathan and Tan Jian Xiang discuss the concerns raised by the women who participated in this group.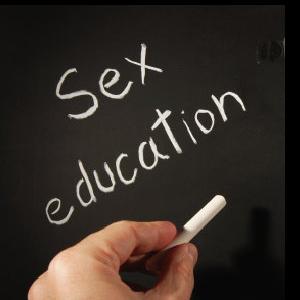 Sex education in Singapore is currently values-based, with abstinence as the main approach in keeping youth from premarital sexual activity. On this 13th anniversary of International Youth Day, Tan Jian Xiang and Catherine Smith, volunteers at AWARE, discuss the consequences of not teaching youth about contraception in sex education.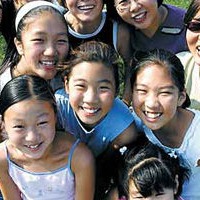 On this World Population Day, we must recognize the effects that Singapore's population policies have on the greater global community. An increased population not only threatens the environment, but also the rights of women and lower income families. AWARE Research & Advocacy Director Vivienne Wee and Nominated Member of Parliament Faizah Jamal discuss the impact of population growth on Singapore.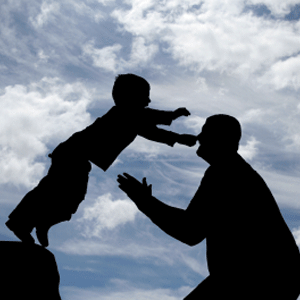 While the recent extension of paternity leave is certainly an improvement, Singapore must offer support to those fathers with less flexibility in their work life to ensure that they may be a part of their children's lives. Callan Tham shares his experience on parenting and how job scheduling plays a large part.

Teo You Yenn is Assistant Professor of Sociology at Nanyang Technological University, board member at the Association of Women for Action and Research, and author of Neoliberal Morality in Singapore: How family policies make state and society. This article was also published on The Online Citizen on 17th June.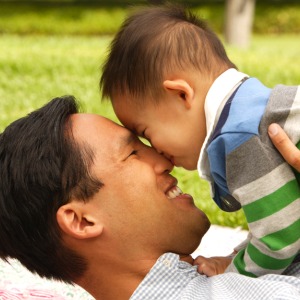 Fathers welcome the new paternity policies but note that fathers should be given more opportunities to develop as caregivers in order to combat the current gender stereotypes. Writers Abdul Shariff Aboo Kassim, Kamaludeen Mohamed Nasir and Chan Kin Kok are the fathers of young children. Vivienne Wee and Ranjana Raghunathan are, respectively, AWARE's Research and Advocacy Director and Research and Advocacy Coordinator. The article is published on The Online Citizen on 16 June, 2013.
Women must have accessibility to the reproductive information in order to make informed decisions about if, when, and how often one should have children. Myths and misinformation must be corrected to prevent unwanted pregnancies. By James Wong, Shimona Leong, Jolene Tan and Vivienne Wee.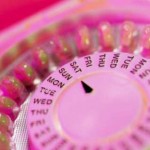 Access to legal abortion allows every woman the safe option of choosing what is best for her – parenthood, abortion or adoption. By Ranjana Raghunathan, Jolene Tan, Vivienne Wee and Kokila Annamalai. A shorter version of this article was first published in Today Online on 20 April 2013.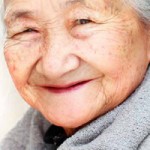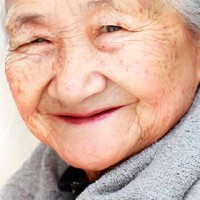 Women's health issues are often defined in terms of fertility and reproductive health – a bias that leads to neglect of women past the age of fertility. By Rachel Pullen, Vivienne Wee, and Nadzirah Samsudin. A shorter version of this article was first published in TODAY, on 8 April 2013.
The state – as a representation of society – has the responsibility of creating enabling conditions so that people can lead the lives they want. That should be at the core of its interventions–providing conditions that enable, and that enable across the board – regardless of gender, race, class, sexual orientation, marital status, and so on. This is the second part of an interview with AWARE Board Member Teo You Yenn.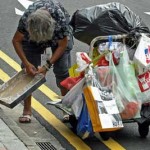 People who care about Singapore should reject this cheap thrill. Americans who care about reform in their case, on the other hand, should not be thrown off by the use of a case that is in fact closer to theirs than to genuinely desirable alternatives. By Teo You Yenn. This article was first published in TODAY Voices on 27 March, 2013.
"Pro – Family" Policies Need Rethinking (Part 1) (27 March, 2013)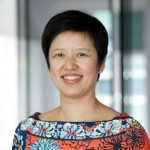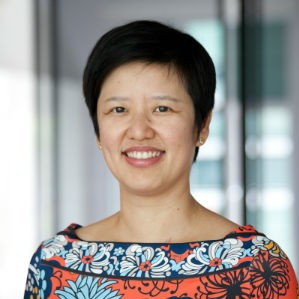 If one stops to think about how much effort, money and personal sacrifice is required for raising a child in contemporary Singapore, we know that raising children as single parents is very difficult. Ours is a situation where married couples with two incomes are limiting their fertility, not one where people will eagerly "choose" to raise children alone. This is the first part of an interview with AWARE Board Member Teo You Yenn.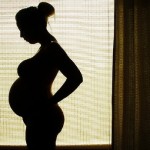 All people should have equal access to patient-centred healthcare, including abortion services.  Population engineering and the policing of women's bodily autonomy in the name of demographic goals go against the principles of equality and human freedom, and cannot be tolerated. By Corinna Lim, Jolene Tan, and Kokila Annamalai. A shorter version of this article was first published in The Straits Times Forum on 24 March, 2013.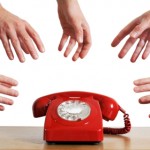 After 22 years, many women still need safe spaces, like our helpline, that ensure their physical and emotional protection while encouraging their self-determination, choices and voices. That is saying something about our society. By Sheena Kanwar. This article was first published in TODAY on 8 March 2013.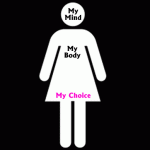 It is misleading to pretend that women are fully able to exercise their individual "choices" when, in reality, they are restricted from pursuing alternatives that suit them better than the limited options currently on offer.By Wong Pei Chi.  This article was first published in IPS Commons on 8 March 2013.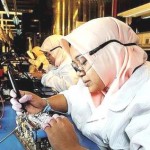 In Singapore today, women remain the primary caregivers of the family. In spite of their participation in the labour market, women still bear most of the responsibilities for the home – caring for children, elderly and other dependent household members, preparing meals and doing other housework – all of this is unpaid, uncompensated for. This is an AWARE press release.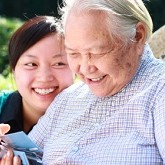 AWARE calls for greater support for women who have left or stayed out of the workforce due to their caregiving responsibilities. Ministry of Manpower figures show that as many as 68 percent of women who are not in the workforce identify caregiving responsibilities as the reason why they are not doing paid work. The budget was also silent on the provision of incentives for promoting flexible work arrangements. This is an AWARE press release.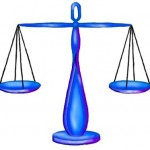 AWARE calls for Budget 2013 to focus on reducing social inequality and providing more support for families. Both are urgent concerns for the State to address, in light of the widening income gap, fertility issues and an ageing population. An inclusive Budget must extend state support for all, especially those who need it most. This is an AWARE press release.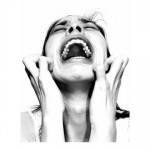 Why keep Section 309 when it is rarely enforced and only serves to deter those at risk from seeking appropriate help? By Corinna Lim and Porsche Poh. A shorter version of this article was first published in TODAY on 20 Feb 2013.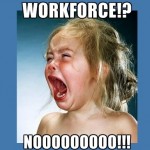 For every 1 person that comes into Singapore to replace our shrinking citizenship, 2.5 persons are allowed in as transient workers for pure economic reasons. That is high and this is what the current debate should focus on instead of lumping the economic and demographic issues as one issue. By Corinna Lim. This piece was first published in Today on 08 Feb 2013.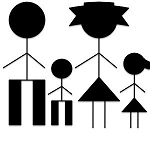 Giving certain families access to piecemeal benefits will not solve the care-giving problem. We need to think about how we can build a more family-friendly society. This article was written by Kokila Annamalai.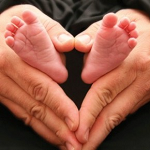 Access to childcare subsidies, motherhood benefits and housing benefits should be granted to all parents, without discriminating against unwed parents or stay-at-home parents. To build a truly inclusive society, our policies must evolve to embrace different types of families. This is an AWARE press release.
Media coverage and popular discussion of rape give disproportionate weight to concerns over false reports – to the point where the default response for many is to assume that a woman is lying if she discloses that she was a victim of rape or sexual assault. It is exactly this social norm that allows rapists to continue raping, because they know their victims will not be believed.By Wong Pei Chi. An initial version was first published in The Straits Times on 24 Jan 2013.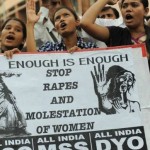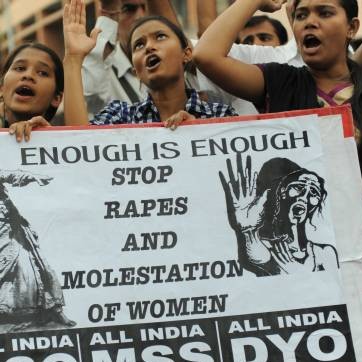 AWARE wrote an Open Letter to the Prime Minister of India on violence against women in India, calling for the State to take immediate action against widespread gender violence in the nation. This article was written by Winifred Loh.
 Few Singaporeans may intend to be sexist or think of themselves as such. But some instances show that sexism and violence against women have become so normalised that when people joke about rape, others accept it as funny. By Corinna Lim, Vivienne Wee and Kokila Annamalai. This piece was first published in The Straits Times on 08 Jan 2013.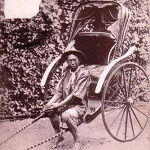 Should we ignore the conditions of foreign domestic workers who work behind the closed doors of family homes, and have even fewer opportunities than male migrant workers to voice their concerns, much less organise an "illegal strike"? By Vivienne Wee.
The Singapore Penal Code accords legal immunity to husbands who rape their wives. The assumption is that by getting married, a woman loses her right to say 'no' to any sexual demand imposed by her husband, including violent rape. But sexual penetration without consent is rape. By Wong Pei Chi, Paroma Ray, Vivienne Wee and Nadzirah Samsudin.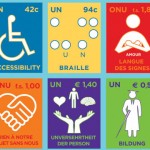 Signing the Convention underscores Singapore's collective commitment to do even more to improve the lives of persons with disabilities through early intervention, education, employment, adult care and other measures. By Emily Lim, Lim Yen Ling and other members of AWARE's Gender and Disability Project Team. The piece was first published in Today on Dec 3, 2012.
Reproductive technologies tend to have class biases. We should ensure that our policies do not encourage and enable only a narrow category of women to reproduce, and thereby deepen inequalities among women. By Dr Kanwaljit Soin and Dr Vivienne Wee. This piece was first published in The Straits Times on Nov 21, 2012.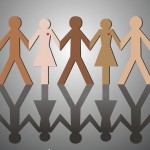 Tolerance must not mean the toleration of any form of discrimination, justified in the name of tradition, religion or culture. Rather, engagement with diversity must be founded on the recognition of our common humanity, over and above differences that are ultimately only skin-deep. By Wong Pei Chi, Farhan M. Idris, Desiree Lim and Nadzirah Samsudin. This piece was first published in Today on Nov 16, 2012.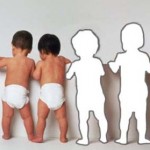 It is not short-term materialism that discourages Singaporeans from having children, but realistic evaluations of how much they need to bear in terms of costs for care for elderly parents, the healthcare needs of their families, and their own retirement needs in an expensive city. This is an AWARE press release.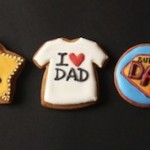 This letter was written in response to the news that the National Trades Union Congress is calling for fathers to get two weeks' paid paternity leave. By Corinna Lim and Nadzirah Samsudin.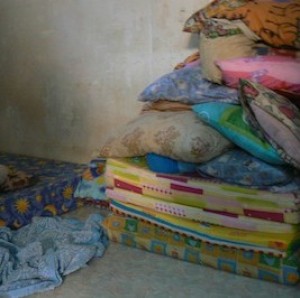 A more comprehensive approach is needed to improve social mobility across generations and to de-feminise poverty. By Dr Vivienne Wee and Nadzirah Samsudin. This piece was first published on The Online Citizen on Oct 17, 2012.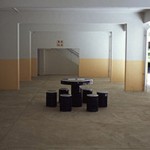 The Amy Cheong episode presents Singaporeans with an opportunity to openly debate the ethics of living in a generally affluent society that has widening inequality. How do we make sure citizens' rights to fulfilling and meaningful lives are not heavily dependent on their abilities to generate wealth? What are the social responsibilities of the haves towards the have-nots? The writers are both assistant professors in the Division of Sociology at the Nanyang Technological University. This piece was first published in Today and is re-posted here with the authors' kind permission.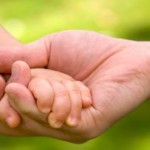 One of AWARE's key recommendations has been incorporated into the Voluntary Sterilisation (Amendment) Bill, as read in Parliament on September 10: an order from the High Court will now be required before the sterilisation of persons who lack mental capacity to decide on such matters can be carried out. This is an AWARE press release.
Do girls in Singapore grow up as the equals of boys? Current discrepancies in cultural attitudes suggest that they do not. By Dr Vivienne Wee and Evon Too. This piece was first published in Today on Oct 11, 2012.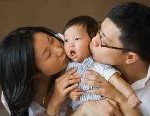 "Our educated men and women must decide whether to replace themselves in the next generation. At the moment, 31 per cent of women and 44 per cent of men are opting out. Not leaving a next generation. So, just ponder over it and you will know the solution is not simple. But we've got to persuade people to understand that getting married is important, having children is important. Do we want to replace ourselves or do we want to shrink and get older and be replaced by migrants and work permit holders? That's the simple question."
– Former Minister Mentor Lee Kuan Yew
He said it, and a nation sprang into action. Everyone's talking about babies (or lack thereof) these days.
By Kirsten Han, a journalist, blogger, and activist. This piece was first published on her blog and is re-posted here with her kind permission.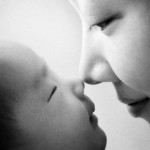 In response to calls for public consultation on proposed changes to the Income Tax (Amendment) Bill and MediShield, AWARE submitted these recommendations.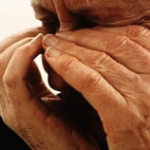 As Singapore becomes increasingly affluent, we should not forget the individuals with a different kind of "high net worth" – our senior citizens, who have worked and built this country. Do they have a home with hope and heart in what is supposed to be their golden years? By Vivienne Wee, Nadzirah Samsudin and Priyanka Bhandari.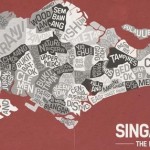 The national conversation should not be dominated by fertility rate. Focus instead on the kind of Singapore we want. By Corinna Lim and Dr Vivienne Wee. This article was first published in The Straits Times on Sept 4, 2012.
Sexual orientation and gender identity remain one of the most taboo subjects in Singapore. Recent developments both at home and in the region, however, are slowly but surely making gay rights an increasingly visible issue, and a crucial litmus test for a society's respect for human rights. This is an AWARE press release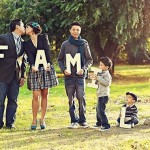 The excerpts from a submission of policy recommendations made by AWARE to the National Population and Talent Division.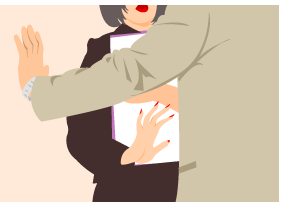 This letter by Corinna Lim, was published in the Straits Times Forum on June 15, 2012.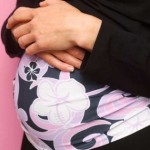 AWARE Comments on the Proposed Changes to the Voluntary Sterilisation Act.
A seminar on 'Rethinking the Muslim Marriage Contract' was held on April 14, 2012, at the National University of Singapore (NUS). This event was co-organised by AWARE, Leftwrite Centre LLP, and the National University of Singapore's Department of Malay Studies and the Faculty of Arts and Social Sciences (Religion Cluster). The following is a summary of the discussion. By Nadzirah Samsudin.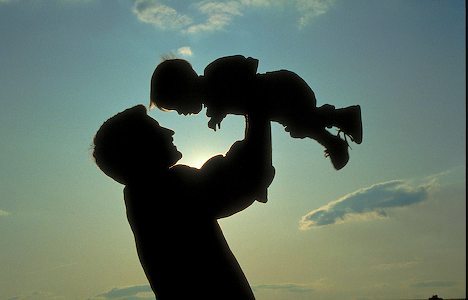 Active fatherhood is a luxury many cannot afford. This op-ed written by Dr Teo You Yenn and Dr Vivienne Wee was published in Today on June 17.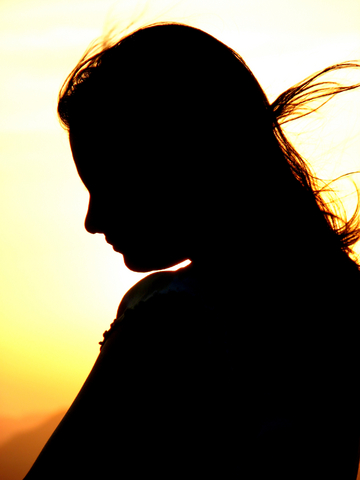 Transparency in court cases is conducive to accountability. However, the provisions for discretionary and compulsory anonymity can sometimes serve a greater interest. By Michael Hor.
As we celebrate the International Day of Families on May 15, it is time to recognise the increasingly important role singles in Singapore play when it comes to caring for a rapidly greying population. This commentary was co-authored by members of AWARE's Singles In Singapore sub-committee, which comprises leaders Chew I-Jin and Mao Ailin, and members Raudah Abdul Rashid, Carolyn Lim Bee Bee, and Chu Hoi Yee. It was published in Today on May 15, 2012.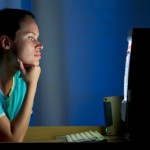 After falling prey to an Internet romance scam, Jane* approached AWARE for counselling and legal help. She has decided to share her story here in the hope that it will prevent others from becoming victims. By AWARE's volunteer IT consultant.
Children and teens have limited capacities for processing challenges to their identities. It is our responsibility to create conditions in which the costs of their choices are not excessively high. By Dr Teo You Yenn. This commentary was published in Today on May 10, 2012.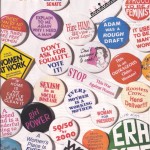 It shouldn't matter that there is no consensus on how a person should behave or the causes she should support as a feminist. The question that guides a feminist should be: Am I hurting or helping other women? By Zheng Huifen.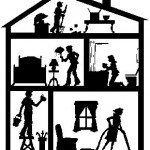 AWARE sent this letter about mandatory days off for foreign domestic workers to the Straits Times Forum. By Dr Teo You Yenn.
Since the announcement of mandatory weekly days-off for foreign domestic workers, the media have been abuzz with debate. Many have applauded the decision, but there have also been complaints that reveal a prejudice that domestic workers are different from "us." The commentary by Dr Teo You Yen and Dr Vivienne Wee, was published in Today on March 16.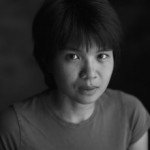 Writer and independent scholar Yu-Mei Balasingamchow explored this question and more during the Feb 16 Roundtable Discussion held at the AWARE Centre. By Veesha Chohan.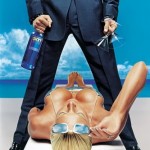 Are today's advertisements more sexualized? Or are they moving towards a more gender-neutral stance? Our January 19 Roundtable Discussion explored these issues by focusing on gender representations in the advertising industry. By Veesha Chohan.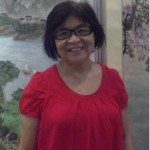 AWARE member Lee Yenyen ponders the damaging gender stereotypes found in the Chinese-language media here. The English translation was done by Yip Ka Man.
---