Enlarge
The Alamak! Awards 2012
Alamak! Who was it this year?
The Alamak! Award 'honours' the most sexist behaviour over the past year. The nominees were selected by members of the public, and the 'winner' was decided through Internet voting.
Voting closed on Sept 8, and the winner and shortlisted nominees were announced (and spoofed by parody group Chestnuts) at the Supersonic Big Ball on Sept 10.
Ready? Meet this year's winner and shortlisted nominees…
MR TAN JEE SAY AND DR TAN CHENG BOCK – WINNER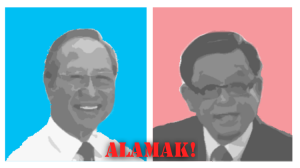 While running for President, both managed to find words to annoy half the electorate.
"I would like to go back to the days when women can afford to be housewives," Mr Tan Jee Say said, when asked about his views on the Baby Bonus.
When asked how to encourage female participation in politics, Dr Tan Cheng Bock replied: "The political arena is a difficult area for women in Singapore because the commitment is really very heavy. So you got to get the permission of your husband."
Find out more here.
LONDON WEIGHT MANAGEMENT – NOMINEE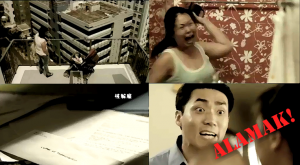 For conceptualizing, producing and running a TV ad that was dangerously misleading about serious issues like post-partum depression and suicide, and which carried damaging messages about health, body image and self-esteem.
In this ad, London Weight Management presents a story where a woman's weight caused her child's anguish, her husband's hatred, her termination at work and extreme self-loathing that erupts into outbreaks of screaming.
All is remedied by London Weight Management treatments – it is only by being thin that that she can be happy and gain her husband's love.
View the ad here and find out more here.
DATE WITH DAD – NOMINEE
It is laudable that this campaign by Focus On The Family Singapore believes that fathers are crucial to helping their daughters build self-worth.
But it is problematic when it encourages dads to "affirm" their daughters' "femininity" – surely each daughter has her own unique traits worth affirming besides the fact that she is female?
Also unsettling – the event encourages fathers to give their daughters a purity ring, available for sale on their website, to "signify your commitment to protecting her purity until her wedding day".
Find out more here.
BRIDE OF THE WORLD – NOMINEE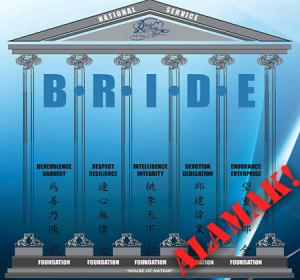 Contestants for this pageant, which is co-organised by the People's Association, model white bridal gowns, because "white is the universal colour of purity" and "where East meets West, a woman wears a resplendent white gown to proclaim her worthiness as a bride".
The pageant represents marriage as a form of national service.
"In Singapore, our women play an integral role in contributing to our society's well-being at home, at work and in various communities. They help establish and maintain wholesome family values, and together with our National Service men, they provide our nation's Total Defence."
Find out more here.
SHAPE RUN 2012 – NOMINEE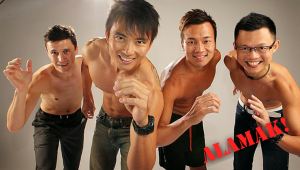 This women's run introduced male pacers for the first time. Why no female pacers? According to Shape's press release and media reports, the male pacers were meant to be "eye candy" – they must "ooze oodles of charm", in order that the women have "a chance…to chase guys for a change". Heaven forbid the female runners are there to, you know, run, and not pant after eye candy.
Find out more here.
---