November 25th, 2011
Support for survivors of sexual assault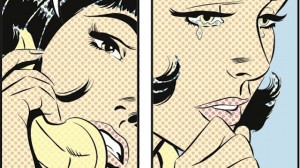 AWARE has officially launched the Sexual Assault Befrienders Service (SABS) after a six-month pilot period.
SABS is the first support service for survivors of sexual assault in Singapore. It comprises a dedicated Helpline, counselling, legal counselling and Befriending services.
The SABS Helpline 6779 0282 runs on weekdays from 10am to 9.30 pm. Survivors can also email us at sabs@aware.org.sg for assistance.
Find out more about SABS here.
Our response time for SABS is shorter as the needs of these women are more urgent, and we also follow up on their cases more closely. SABS clients get to see our legal counsellor within three days (depending on urgency) instead of waiting 2 weeks for our regular Legal Clinic. We can send a SABS Befriender down to the police station almost immediately, if necessary.
Our website also offers the most comprehensive information available on rape and sexual assault in Singapore:
WHY SABS?
We decided to set up SABS because we had women calling the AWARE Helpline years after they were sexually assaulted. They were still suffering from panic attacks, flashblacks, nightmares and depression, as they did not have the help and support they needed after the assault to find closure and to move on.
We believe that a specialized, comprehensive support service for sexual assault survivors is needed.
Over the past six months, we received a total of 24 sexual abuse cases. Of these, 14 were rape cases. We met with 10 out of the 24 callers and provided them with counselling, Befriending and/or legal counselling services.
Some survivors talk about the trauma almost immediately and have a compounded reaction of anger, shock and fear, while others try to suppress and mask their emotions. Long-term effects include symptoms associated with post-traumatic stress disorder, low self-esteem, eating disorders, the risk of alcohol/substance abuse and self-destructive behavior.
Having support is extremely helpful in order to deal with these emotions and trauma. Having someone supporting them during police interviews and hospital visits is also beneficial to survivors as they go through the trauma of recounting the incidence.
FINDINGS FROM THE PILOT PERIOD
Date rape
Most rape is acquaintance rape and most of these are date rapes. Date rape is especially confusing for the victim as there is some level of consent to the situation.
Even though the victim did not consent to the sexual penetration, she may have consented to meeting the accused at a late hour alone, to drinking and often to a certain degree of intimacy with the perpetrator, short of sexual intercourse. Although she is clear that she did not consent to sex, she feels partly responsible for the situation.
In date rape cases, we provide the victim with information as to how the law defines rape and consent. We help her to deal with feelings of guilt and shame, and sometimes, the adverse judgments of her family and friends.
Our role as Helpliners, Befrienders and Counsellors in the case of a date rape is to be empathetic and supportive. We say "It's not your fault" and we work from there. These words "It's not your fault" make a huge difference to a sexual assault survivor. They can be life-saving.
Police procedures
The Police are generally the first point of contact for sexual assault victims. When the victim first goes to the Police station, she is usually in a state of trauma and confusion. The Police thus have an extremely challenging role as they have to take a report on highly sensitive and personal matters from victims when they are at their most distressed.
A negative experience at this critical stage may re-traumatize the victim and/or deter the victim from proceeding with the report or the prosecution.
This is where the Befriender can be of enormous help to the victim and the Police. We believe that our Befrienders' support of the victims will assist the Police in carrying out their investigative and prosecution roles more effectively while also ensuring that the victim receives the emotional support.
The Police have to be impartial fact finders. They cannot be the people to tell the victim "It's not your fault". But the victim is at a stage where she really needs to be believed and supported, and our Befriender can play this role.
The low rate of reporting
Of the 24 calls that came in during the SABS pilot period, only 6 victims had made police reports.
This low rate of reporting is common and stems from a few factors. In the case of date rape, victims are not sure if a crime has taken place, are afraid of not being believed, feel that they have no evidence or are too ashamed to bring it up.
Victims may also be fearful of victim-blaming – factors such as how they dressed and behaved and their past sexual history may be used against them.
When we started to research rape laws and procedures, we came across Section 157(d) of the Evidence Act, which allows a woman's past 'immoral' history to be used against her. The law had in fact codified victim blaming.
We approached the Minister for Foreign Affairs and Law, Mr K Shanmugam, about this and we are very most heartened by how open and responsive he has been to our feedback in this area. We look forward to a closer engagement between civil society and the government.
This is the start of a long process. Our aim is to make sure that survivors of sexual assault know that they can turn to SABS for immediate help and support, and do not have to struggle alone with their pain for months or years.
SABS: THE NEXT PHASE
These are some of the things we are working on as we embark on the next phase of our SABS programme:
A new counselling room and an additional social worker, to meet the needs of our SABS clients.
More volunteers to be trained as Befrienders.
We hope to partner with the Police and hospitals to reach out to "hot" cases (survivors who reach out to us in the first 72 hours after the incident).
We would like to thank the Margaret Mary Wearnes Charitable Trust and the Chen Su Lan Trust for ensuring that we have funding to provide this service for a year. We will continue to work on securing funding for SABS in order to ensure its long-term sustainability.