February 21st, 2012
Sugar & Spice: Women talk about girlhood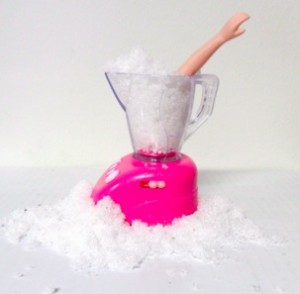 In conjunction with International Women's Day 2012, Etiquette and The Association of Women for Action & Research (AWARE) come together to present Sugar & Spice, a reading of poetry and prose by women writers.
Inspired by Eve Ensler's TEDTalk "Embrace Your Inner Girl", and in line with the international theme for IWD2012 "Connecting Girls, Inspiring Futures", Sugar & Spice investigates ideas of girlhood, with writers reading original pieces as well as pieces written by women they admire.
Curated by Zarina Muhammad and Tania De Rozario, the line-up includes writers such as Ovidia Yu, Dana Lam, Nurul H and Shubigi Rao. Also on the menu is a video by Zarina Muhammad and Lisa Li, documenting interviews of women above 50, addressing issues central to their childhoods.
EVENT DETAILS
Date: March 8, 2012, Thursday
Time: 7.30pm
Venue: The Pigeonhole (52 & 53 Duxton Road)
Featured Participants
Tania De Rozario is an award-winning artist and writer whose work has been exhibited in Singapore, Amsterdam, and San Francisco. She is a 2011 Hedgebrook alumna and 2011 winner of the SPH-NAC Golden Point Award for English Poetry. Co-founder/curator of Etiquette, Singapore's first annual multidisciplinary arts event focusing on feminist issues, she has been published in literary journals in Singapore and abroad, and exhibits regularly. When she is not talking about herself in third person, she freelances as a writer for TimeOut Singapore's Art & Design section, teaches drawing at the Substation and tutors Contemporary Contextual Studies part-time at LASALLE College of the Arts.
NuruL H. is in the midst of peeling the psychotic postgraduate from her pensive photographer persona. She illuminates aspects of the liminal, intangible, and the unvoiced as mouths and methods of telling stories about the everyday. Each piece is a biographical account of something or someone. As the power of the unvoiced lies in its visual presence, so it is here at which this textual bio ends. Nurul is curator at the NUS Musuem as well as a photographer.
Judith Huang is a writer, artist, translator and editor based in Australia as well as Singapore, where she serves as Editor for Ethos Books. A three-time recipient of the Foyle Young Poet of the Year Award (UK), she has beeen published in journals and anthologies at home and abroad, and has been invited to various reading series and conferences. Her essays have been published in China Daily and Lianhe Zaobao. A budding illustrator, she received the Sydney M. Williams Grant for the Visual Arts (USA) in 2008 and is working on illustrations for an upcoming poetry book, as well as her first novel. She graduated cum laude from Harvard University in 2010, where she was elected to the Signet Society of Arts and Letters for contributions to the arts.
Dana Lam is a published author and artist and currently lectures part-time at LASALLE College of the Arts. She has a BA from the then University of Singapore and an MA (Fine Arts) from LASALLE Open University. She has worked as a reporter at The Straits Times and as a book editor and project coordinator. Her most recent work include She Shapes A Nation, a documentary which captures the nuances of women's lives and women's choices in five decades of nation making. She also the author of the book Days of Being Wild. Dana has an abiding interest in "what goes unsaid", compelled by the notion of culpability.
Lisa Li is a writer and teacher, with a special interest in education, history, human rights and community development. She strongly believes that mature public discourse is best nurtured through intellectual freedom & critical thinking in the classroom, the media and society at large.
Zarina Muhammad is a curator, writer, art historian, and educator, whose work and research have been largely defined by the innumerable 'Hyenas in Petticoats' in text and history. She is the co-founder of Etiquette and is also the curator responsible for Me & My Friend, a collaborative visual arts showcase produced by creative collective TickleArt and human rights group MARUAH to commemorate International Disability Day and International Human Rights Day in 2009. Her writing has appeared in Article: The Singapore Biennale Review (published by The Substation & AICA Singapore ), The Praxis Press, No Other City: The Ethos Anthology of Urban Poetry and Preoccupations: Things Artists Do Anyway. Currently, Zarina is working on a writing project on women, myth, and magic.
Shubigi Rao is a visual artist and lectures part-time at LASALLE College of the Arts, where she obtained her MFA and BFA. Her awards include the Winston Oh Travelogue and twice the Award for Excellence in the Arts for outstanding student of the year. Her notable exhibitions include The Tuning Fork of the Mind, commissioned for the second Singapore Biennale (2008). Her work involves complex layered installations comprising handmade books, text, drawings, etchings, pseudo-science machinery, and archives. She has been exhibited and collected in Singapore, Hong Kong, Amsterdam, and India.
Ovidia Yu is an award-winning novelist, short-story writer and playwright. She is the recipient of the Japanese Chamber of Commerce and Industry (JCCI) Singapore Foundation Culture Award (1996), the National Arts Council (NAC) Young Artist Award (1996) and the Singapore Youth Award (1997). Her plays have been peformed locally and also in Hong Kong, Malaysia, Glasgow and Edinburgh. She has worked with Action Theatre, TheatreWorks, The Necessary Stage, Arts and Acts, Music & Movement, WOW International and Wayang-Wayang Theatre Company
About the venue
The Pigeonhole is a book cafe and dynamic arts space promoting local NGOs, music, film, performance and art. It believes in amazing coffee, sourcing it from Highlander Coffee, freshly ground, every day. Along with coffee, it offers a selection of luxurious desserts, if you're feeling indulgent. If you're in the mood for a tipple, it has a globetrotting range of Scottish & Japanese whisky, Australian & Chilean wine, English cider & European lagers. It also maintains an exciting arts programme (film screenings, arts exhibitions, readings, recitals) and collects second-hand and rare books, having handcarried some from India, Thailand, Malaysia and further afield. Find out more at thepigeonhole.com.sg.
About Etiquette
Etiquette, an ongoing event in its third year, is a multidisciplinary showcase of art created by and about women. It looks to platform gender as a subject of discourse, and art as a tool to provide both artists and audiences with a safe space in which conversations about women's issues can take place.
"Etiquette" as a practice, revolves largely around codes of conduct that enable an individual to negotiate a social space without conflict and on a larger scale, a community or society to carry
on, as is. Assuming the "natural" roles of our designated gender unquestioningly is a form of etiquette that perpetuates existing power structures which discriminate against women in almost all spheres of personal and professional life.
For this reason, the rules of gendered etiquette need to change. We believe this starts with conversation. And we believe that art starts great conversation. Visit us at www.etiquette.sg.