March 27th, 2012
Miss Representation School Outreach Programme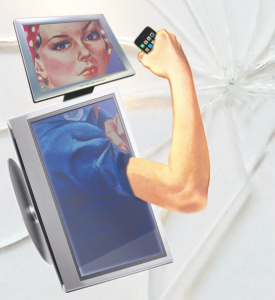 This year, AWARE is bringing to Singapore Miss Representation, a documentary that was produced in California, San Francisco, and which has been screened all over the world  since 2011.
Miss Representation is about a matter close to the hearts of many people – What it means to be a confident man or woman in a time where media representations of masculinity and femininity are increasingly narrowly defined and pervasive in influence.
 At the same time, we see many cases of lowered self-worth among youths today.
Dissatisfaction with personal appearance is common, and manifests in behavioral trends such as the rise in eating disorders (Channel News Asia, 2007; 2010). While it is predominantly females who are afflicted, patient statistics indicate that males are increasingly experiencing similar pressures. Popping slimming pills is also increasingly common; Singapore ranks fifth in the world in per capita consumption of slimming pills (International Narcotics Board Report, 2007).
84% of teenage girls in Singapore want to change the way they look (Dove, 2007) and 81% said they would miss school, avoid social occasions, or retreat into their bedrooms if they feel insecure about themselves (Channel News Asia, 2007).
Miss Representation critically examines how such trends are related to representations of gender in media. It also analyzes how this preoccupation with current standards of beauty is undermining women in other ways.
Official statistics in Singapore show an increase in cases of spousal violence from 2005- 2006 and an increase in incidences of rape from 2006 – 2009 (Singapore Police Force). The objectification and sexualization of women is believed to be closely associated with violence inflicted on women. Media representation of gender also reflects and perpetuates the inadequate representation of women in political, creative and corporate leadership.
AWARE feels it is crucial that young women and men understand the nature of media today. In addition to screening the documentary in schools, we have prepared a curriculum on media literacy that we will be cover in workshops with students.
To teachers, school administrators, parents, students and those who are concerned about a holistic education for the emotional well-being of youths, do introduce our programme to your school. This workshop is for secondary school level and above.
Workshop Structure:
| | | | | | |
| --- | --- | --- | --- | --- | --- |
| Introducing | Localizing | Personalizing | Problematizing | Concluding | Action |
| Opening up of discussion with introduction of central topic: Media Representation and three themes: 1. Beauty & Body Image 2. Gender Stereotypes and 3. Politics & Leadership | Consideration of relevant local issues and case studies | Deliberation of discussion questions that encourage sharing of personal experiences within small groups | Critical analysis of: 1. Reasons for the way things are; 2. Its implications through activities that include role-playing and placing ideas on mind-maps | Examination of the big picture: how these issues are related to state-civil society relations and International law | Take-home messages and suggestions for carrying out personally-inspired actions of positive change; continuing campaign through further participation in activity competitions |
If you are interested in bringing this workshop to your school, please contact Nina (projects@aware.org.sg or 6779-7137) for more details.
AWARE recently screened Miss Representation at The Substation and Nanyang Technological University.
The next screening is sponsored by the National University of Singapore and is open to members of the public.
EVENT DETAILS
Date: April 5, Thursday
Venue: National University of Singapore, AS2, Lecture Theatre 12
Time: 6pm (registration), 6.30pm (screening starts), 8 – 9pm (panel-led discussion, Q&A)
Panelists: Professors Eric Thompson (Sociology) and Ingrid Hoofd (Communications and New Media)
This event is free, but you must register your attendance here. 

Documentary Information
Documentary trailer: http://www.missrepresentation.org/
The Miss Representation organization: http://www.missrepresentation.org/