March 27th, 2012
Roundtable Discussion: Female and feminist representation today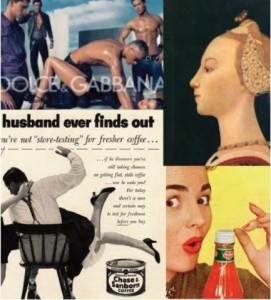 The issue of representation – of being seen and heard, and of giving voice to those otherwise silenced – is paramount to feminist scholars and activists, whether this is understood in terms of democratic representation (elections, female ministers, etc.) or media representation (sufficient female visibility, non-sexist or non-stereotypical images of women).
It is generally understood or supposed that more female representation in either of these realms is always better or preferable over less. This Roundtable seeks to discuss the potential problems that such an assumption runs into today. It will do so especially in relation to the ubiquity of media technologies and pervasive online information, as well as in relation to the perhaps male-centric idea of visibility and voicing-out as always preferable. As the old saying goes: speaking is silver, silence is golden?
SPEAKER
Ingrid M. Hoofd is an Assistant Professor in the Department of Communications and New Media at the National University of Singapore (NUS). Her research interests are Issues of Representation, Feminist and Critical Theories, and Philosophy of Technology. Her work addresses the ways in which all kinds of activists and academics mobilize discourses and divisions in an attempt to overcome gendered, raced, and classed oppressions worldwide, and the various unintentional effects this may have. Ingrid wrote her masters' thesis on Cyber-feminism at Utrecht University in The Netherlands. She has been involved in various feminist projects like AWARE Helpline, SlutWalk, and NextGenderation.
EVENT DETAILS:
Date: April 19, Thursday
Time: 7.30pm
Venue: AWARE Centre (Block 5 Dover Crescent #01-22)
Please register for this event here.