April 19th, 2012
Parliament Primer: Supporting non-traditional families
The following is an excerpt of the debate on single-parent families, paid paternity leave and the rights of foreign spouses, which took place during the Feb 29 and March 1, 2 and 5 sittings of Parliament.
PAID PATERNITY LEAVE
Seah Kian Peng
Member of Parliament for Marine Parade GRC
Let me declare my interest as a Board Member for the Centre for Fathering, a VWO. Today, I revisit a topic that I have been pushing for a few years – paid paternity leave.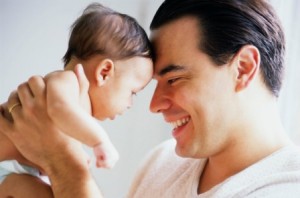 We know the importance of the father's involvement in a child's growing up years. Research has shown that children do better mentally, socially, emotionally and academically when their fathers are involved in their lives.
The opposite is true as well – fathers' absences are linked to higher rates of delinquency and psychological problems in the children. An AWARE-led survey conducted between October 2010 and January 2011 found that 91 per cent of over 1000 respondents wanted to have mandated paternity leave, ranging from at least six days to as many as 14 days. The survey also found that 75 per cent of the fathers would apply for paternity leave to spend time with their children, if there was that option.
Given that there is both reason and demand for paid paternity leave, I hope the Ministry can consider supporting my proposal for legally mandated paternity leave. In addition, the Ministry could grant the flexibility for parents to apportion their paternity and maternity leave according to their needs. In the 2010 COS debate, I had also suggested that the fourth month of maternity leave could be gender neutral that can be taken by either parent. This is something, I hope, the Government can consider; I know not this year but perhaps in future.
Many companies, including the Civil Service, have given fathers day off. We all agree that allowing fathers to spend more time and build stronger bonds with their children is an important step to take in promoting cohesive and harmonious families. So, I urge the Government to consider legislating paternity leave. We start small – two days will do. It is a symbolic but important move.
Gerald Giam
Non-Constituency Member of Parliament
Paternity leave of at least six days per new-born child should be introduced and legislated. Half of this should be funded by the Government and the rest by employers. This will allow families to bond together during the critical period after childbirth, and will also recognise the important role of fathers in sharing the responsibilities of infant care. All this could have a positive effect on birth rates.
Teo Chee Hean
Deputy Prime Minister, Coordinating Minister for National Security, Minister for Home Affairs, Member of Parliament for Pasir Ris-Punggol GRC
For paternity leave, there are pluses and minuses. We would have to study the impact, and the experience of other countries. The experience of other countries on paternity leave has been mixed. For shared leave, most of the time, it is the mother who has taken the leave rather than the father. There are also implications like cost to businesses. So, we have to study this very carefully. And, if not for this year, maybe for later years.
HOUSING PROBLEMS FOR SINGLE-PARENT FAMILIES
Yeo Guat Kwang
Member of Parliament for Ang Mo Kio GRC
I would like to highlight the need to support less traditional families. With divorce rates going up, we are seeing more single-parent families. This is an unfortunate trend that is made all the more challenging due to the difficulties caused by high rents and difficulties applying for a new flat. Single mothers with young children especially are struggling.
Rental rates are going up. A check of the median rental rate shows that the average rate for a 3-room flat in the fourth quarter of 2010 was $1,888, up 33% from the same period in 2009 ($1,419). It is definitely much higher now. This makes renting a flat quite prohibitive but, at the same time, these families find it difficult to apply for a new flat as a second-time applicant.
I think HDB should review its policies concerning single-parent families and consider these mitigating circumstances. Can HDB consider giving them the same priority as the first-timer homeowners or priority above the second-timer homeowners? Their situation is desperate especially when there are children involved.
Lim Biow Chuan
Member of Parliament for Mountbatten SMC
I urge the Government to consider a more flexible policy to allow divorcees and singles to buy or rent flats directly from HDB.
In the case of divorcees, after the divorce, one parent would usually be granted care and control over their children. If the court also orders the matrimonial flat to be sold, this would mean that the parent and his or her child would be without a home unless they can rely on their relatives or friends.
Instead of the standard policy of asking the divorcee to wait the debarment period of 30 months, can HDB allow divorcees with children to rent a flat quickly? Alternatively, can they be allowed to buy a flat directly from HDB?
Based on a single divorced person's income with children to support, it would be financially difficult for them to buy a resale flat. I think we can do more to help divorced persons adjust to their situation. And I also agree that for HDB to ask applicants to get a letter of no objection from a divorced spouse is not very sensitive. I mean, the acrimony is still there.
Muhamad Faisal Bin Abdul Manap
Member of Parliament for Aljunied GRC
The number of divorces and annulments has been inching up since 2005. In 2010 alone, there were over 7,000 divorces recorded under the Women's Charter and AMLA. Most divorces end up with the sale of matrimonial homes. I have come across cases where spouses given custody of children were left staring at the prospect of becoming homeless in the process. While young divorcees may find it a little easier to pick up their lives again, older divorcees, especially those with children, may need some help to do so.
The largest group of divorcees in 2010 was aged 35 to 44 years. Some of these divorcees may have no option but to sell their matrimonial homes. If their homes are bought directly from HDB, they faced a debarment period of 30 months for a rental flat and a 5-year wait period if they want to buy another flat direct from HDB or be listed as an occupier. For older divorcees with custody of children, time is something they do not have on their side.
Take the case of a 35-year-old resident, a divorcee with the custody of three children and no alimony from her ex-husband. She earned less than $900 a month. The sales proceeds from the disposal of matrimonial home, if any, would be gone in 30 months if her family is forced to rent from the open market. And by the time she is eligible to buy another HDB flat, age would have caught up, the loan eligibility would have diminished and job security will be an issue.
My take on inclusive society means everyone will not left alone. That would include singles, divorcees, bankrupts and those who may have been overlooked in our society. I do understand that HDB will review applications for rental or purchase of new flats for divorcees on a case-by-case basis. The Government may want society to take a pro-family stand. There is nothing wrong with that. We are Asians, we are pro-family.
But how we look after the less fortunate, needy and vulnerable section of our society will set us apart from the rest of the pack. I urge the Ministry to look into releasing or to do away with the debarment period for rental flats for divorcees with children as a start in our resolve to build a truly inclusive society.
Khaw Boon Wan
Minister for National Development, Member of Parliament for Sembawang GRC
We are sympathetic to divorcees, especially when they have young children to support, face financial hardship and have no family support. We will always try to help them. As we free up, loosen the balloting for second-timers, many of them should be able to benefit from this initiative. Last year, we allocated 670 public rental flats to divorcees with children. This is more than 20 per cent of the rental flats allocated last year.
Nevertheless, we must be mindful that divorcees do not form a homogenous group. In the West, many sympathetic rules designed to help divorcees get abused, with couples claiming such benefits even though their marriages are intact. We have to be discerning when claiming a case to be special. It must really be special. And that is why we have to deal with this on a case-by-case basis. I pay some attention to the comments written by the MPs when they write in. So, I am counting on you to do some due diligence. Do not just take their word for it. We need to do some probing.
FOREIGN SPOUSES
Indranee Rajah
Member of Parliament for Tanjong Pagar GRC
I was heartened by the Deputy Prime Minister's announcement earlier today about the Long-term Visit Pass Plus scheme, but it is not clear what impact it will have on one particular group which I am concerned about, and that is Singaporeans with past criminal records who have foreign spouses.
I would like to ask the Minister if there is a specific policy that Singaporeans with criminal records would automatically have their applications for long-term visit passes for their spouses rejected. If rejection is not automatic based on past records but subject to ICA's discretion, then what are the factors that ICA takes into account in exercising that discretion?
I ask because I have noticed, from my MPS cases, that some Singaporeans with past criminal records have had difficulty in getting Long-term Social Visit Passes for their foreign spouses. The applicants tend to be male, in their 30s or 40s. Typically, they do not have high educational levels. This question is actually prompted by three cases for which I have been sending repeated appeals to MHA.
One of them is a Chinese man. At first glance, when you look at him, you will know that he was once a "pai kia". He is covered from head to toe in colourful tattoos; even his head is tattooed. But his record has been clean for many years. He has turned over a new leaf. He has found a stable job and is trying to make a new life for himself with his wife from China. He has been a applying for a Long-term Social Visit Pass for her but has been consistently rejected.
Another is also a Chinese man. He works for a VWO in the social service sector. He has a very elderly mother whom he looks after. He has a Vietnamese wife, and he, too, has had his applications rejected. The third one is an Indian man. His wife is from India. He works as a cook. He also has had his applications for a Long-term Social Visit Pass rejected.
In all three cases, their records were several years ago and they have kept clean records since. They have all obtained jobs. They may not be very well off, but they appear to be able to support themselves and their wives. Denying them Long-term Social Visit Passes denies them the chance for personal happiness and to start families of their own.
Having to send their wives back to their home countries every few months not only adds to their expenses, but also puts them under stress and anxiety. Rejecting their applications is really contrary to the Yellow Ribbon Movement. Not only that, the thing is that having their spouses here in Singapore actually helps to stabilise them and gives them a new purpose and direction in life.
I appreciate that Long-term Social Visit Passes should not be given indiscriminately and care should be exercised when there is a criminal record. But if they are genuine cases, I ask that they be examined on their merits and also that MHA and ICA will be more flexible in granting Long Term Social Visit Passes to spouses of Singaporeans with past criminal records.
Masagos Zulkifli Bin Masagos Mohamad
Minister of State for Home Affairs and Foreign Affairs, Member of Parliament for Tampines GRC
Regarding whether the Ministry will be more flexible in granting Long Term Visit Passes for foreign spouses of Singaporeans with past criminal records, we are cognisant of the latter's needs, but we are mindful that should a marriage not work out or the husband reoffends, the spouse who is a foreigner will not have relatives in Singapore to turn to nor jobs to sustain herself or her children as many are generally low skilled.
ICA, therefore, evaluates every application for a Long Term Visit Pass carefully, based on a variety of factors, such as the sponsor's ability to financially support the family and sustain the marriage, whether there are children from the marriage, and duration of the marriage.
Over the last five years, 11,500 foreign spouses of Singaporeans were granted LTVP annually. This represents a success rate of 85 per cent over the applications received, and includes applications from those who have had criminal records before, but had qualified.
But for ex-offenders who demonstrate a strong commitment to keep a clean record and remain in stable employment, we will review how we can better facilitate such applications and help these families.
Ang Hin Kee
Member of Parliament for Ang Mo Kio GRC
There are increasingly more cases of Singaporeans marrying foreign partners. Many of these couples find themselves faced with an uncertain future and frustration after marriage. Marriage to a Singapore citizen does not automatically qualify a foreigner for long-term stay or permanent residency upon marriage or even after they have children. Each application is evaluated based on its own merits and many of these foreign spouses do not get to enjoy medical benefits, childcare, housing subsidies, etc.
Many couples do come to their MPs and appeal for special waiver from the ICA to speed up applications for long-term stay or PR applications. In the long run, some of these marriages may break down. Does the Government have plans to provide greater support for these foreign spouses, given that there has been an increasing trend of Singaporeans marrying foreigners?
Secondly, I believe we need to tackle the frustration faced by these couples from the onset. Before they marry, it is imperative that they have a better understanding of the family support system, financial management and cultural differences here in Singapore. Let them learn about the various citizenship issues and what to expect for a long-term stay in Singapore.
With effect from September 2011, it is now mandatory for minor couples who wish to marry to attend marriage preparation programmes. The purpose is to help young couples better prepare for marriage. I believe such premarital counselling will be useful for Singaporeans and their foreign spouses. Can the Government consider extending options of premarital counselling services and marriage preparatory courses to them as well?
If need be, can the Government also fund the counselling sessions and courses to encourage couples who wish to make use of the services to do so? In this case, I believe we can better prepare such couples to take note of the potential challenges they may face as a married couple. In this way, we will have better and more stable marriages.
Muhamad Faisal Bin Abdul Manap
In a recent reply to a question on whether the Ministry would grant permanent residence more easily to the foreign spouses of Singaporeans, especially those who have children who are Singaporeans, the Prime Minister replied that there is no such automatic policy. The PM also said that the citizens who sponsored their foreign spouses for PR status may need to show that they are able to support them financially.
The length of stay and duration of marriage may be important factors to consider in the grant of PR status to foreign spouses, the condition that the citizen must first prove that they are able to support their partner is a bit unusual. This is because once their spouses become permanent residents, what is there to stop them from seeking employment? Even when these foreign spouses are on long-term visit passes, they are allowed to work, as highlighted by the Prime Minister, in this Chamber.
Perhaps, it is time to review this pre-condition. As long as these citizens are working and contributing to their CPF savings, the chances of their foreign spouses in getting a PR status should be based surely on the family nucleus, length of stay, duration of marriage and whatever undisclosed criteria that ICA may have.
It was reported on CNA that this Government has granted PR status to almost 168,000 foreigners from 2008 to 2010. It is anybody's guess how many of these PRs will eventually stay on, take up citizenship and have children. But, unlike the many PRs who are here mainly for economic reasons, foreign spouses of Singaporeans have every reason to make this place their permanent home because their partners are already deeply rooted here, to begin with.
In my MPS, I have met a number of residents who are disappointed with the many rejection letters they received from ICA. Some citizens with foreign spouses and Singapore children have become disillusioned with the immigration policy. I can understand their frustration. On one hand, we want more babies and foreigners to grow our population; on the other hand, it is so hard for these Singaporeans to secure the PR status for their spouses even when they have children who are born Singaporeans.
It is hard for Singaporeans with foreign spouses to live with the separation anxiety all the time. I urge this Government to review the immigration policy on foreign spouses with a compassionate and forward looking yardstick.
Intan Azura Mokhtar
Member of Parliament for Ang Mo Kio GRC
Just based on the past nine months interacting with residents and helping them file appeals, I have seen consistent requests by Singaporeans to appeal for either permanent residence or long-term visit passes for their foreign spouses. For some of these applicants, they have made repeated applications and appeals over several years but to no avail.
What is of concern is that a substantial proportion of these couples have children who are Singaporeans. But because of the inability of the foreign spouses to get either a PR or long-term visit pass and hence the inability to stay in Singapore for longer durations, the family is spread apart, with the child or children usually living with their mothers who are more often than not foreign spouses.
It pains me to see such young children growing up in a family that is not intact because of a policy that we have instituted. We ought to look beyond the Singaporean applicant's immediate financial contribution ability, and let us instead look at how his contribution can be realised through his Singaporean children who may not even have the opportunity to contribute to Singapore if we continue this policy the way we have.
I hope that the Prime Minister's Office can review this policy and consider relaxing the criteria for applications of PRs on long-term visit passes for foreign spouses so that we can allow more of such families to stay as an intact family unit.
Hri Kumar Nair
Member of Parliament for Bishan-Toa Payoh GRC
In 2010, there were a total of 24,363 marriages. Of these, 6,176 were between a citizen and a non-resident. This represents over a quarter of all marriages in Singapore. In most cases, the couple would naturally expect that the foreign spouse would be allowed to live in Singapore and later start a family here. But it does not always work out that way.
What happens in most cases is that the foreign spouse would be issued a social visit pass which can range from 30 days to a year. Some are even required to leave Singapore before their passes are renewed, or without assurance that it will be. Their applications for permanent residence will take a few years to be approved, if at all.
It is not a satisfactory situation. The problems are compounded because many of these marriages involve Singaporean men and women with low incomes. The new couples are uncertain about their future. Because ICA does not reveal the criteria for granting a visit pass or PR, the couple is never certain when it will be granted or at all. While foreign spouses can work on a long-term visit pass, they find it difficult to be employed because of their uncertain status. When the spouse is asked to leave Singapore and return to renew their passes, it adds to the family's expenses.
The couple cannot buy a new flat from HDB because at least two people in the family nucleus must be citizens or permanent residents to qualify. As it will now take the foreign spouse longer to obtain PR, the situation will remain difficult for some time. If the foreign spouse is a lady, she will not enjoy subsidised medical care, and so it will be more expensive to plan and start a family.
Taken collectively, these factors create an imposing obstacle against such couples marrying, settling down and starting a family in Singapore. If we are encouraging Singaporeans to get married and have children, why make it difficult for them simply because they choose to marry a non-Singaporean?
Foreign spouses belong to a very different category from the foreign workers the Government is trying to reduce our dependence on. In fact, they are quite the opposite because they are here not for commercial reasons but for the long term. They are also part of a national agenda we want to advance. We want more Singaporeans to marry and have children and deepen their roots in Singapore.
Singaporeans who marry foreigners have the same hopes and dreams as other Singaporeans. The Government should help them make this dream come true, particularly those with low incomes and who likely have more limited options. It is in keeping with the "inclusive" theme of the Budget.
What are the reasons for our caution? Is it the fear of marriages of convenience? If so, this must be the minority of marriages, and surely this can be addressed differently. Our approach appears to be to flush out marriages of convenience by making it as inconvenient as possible for Singaporeans with foreign spouses. I hope the Government will do something to help.
I suggest that instead of issuing social visit passes, we institute a more permanent pass for foreign spouses. For convenience, I shall call this the "marriage pass", not a pass of marriage. Under a marriage pass, the foreign spouse should be allowed to live and work in Singapore as long as the couple remains married. The marriage pass should allow the couple to purchase a new HDB flat, and entitle the spouse to subsidised medical care.
There are a number of advantages. It gives certainty to the couple. It makes it easier for them to own a home and start a family. And if administered properly, it will also enable the Government to grant fewer PR or citizenship and only to very deserving cases as the marriage pass is a viable alternative to foreign spouses in a genuine marriage.
The concerns about sham marriages will in fact be reduced as the spouse's right to remain in Singapore will depend on the continuity of the marriage, and getting a PR is less assured. As a check against abuse, there could be various conditions placed on the marriage pass. For example, it could be mandatory that children born under the marriage would have to apply to become Singapore citizens.
Also, where the couple have purchased an HDB flat, they could be made to disgorge the profits from the sale should the marriage pass be terminated, and the flat sold within a certain period. I hope the Government will consider the suggestion to make it easier for Singaporeans to marry foreigners.
Teo Chee Hean
Several Members have asked if our immigration policy can be more accommodating towards foreigners who have lived in Singapore for many years. Our objective is to take in immigrants who can contribute and integrate well into our society. Applications for PR and citizenship are carefully evaluated on a set of comprehensive criteria which include the individual's economic contributions, qualifications, age, and family ties.
For those who are married to Singaporeans, we consider the length of their marriage, whether they have Singaporean children, and whether their sponsor is able to support the family financially.
As we have tightened our immigration framework, it has become more difficult to qualify for PR or citizenship. There is however, still the option of applying for other immigration facilities such as work passes, social visit passes, dependant's passes or long term visit passes.
Mr Ang is quite correct to say that more Singaporeans are marrying non-citizens. In 2010, 30 per cent of marriages involving citizens were between a citizen and a foreigner. This is up from 23 per cent in the year 2000.
We do not fully understand the sociology and stresses within these marriages but we will study them. We will also study suggestions of marriage counselling, but a number of these marriages are forged overseas, before we have any opportunity to step in to do counselling or give any form of advice.
While foreign spouses do not automatically qualify for citizenship or PR, most of those who do not, will qualify for a Long Term Visit Pass, or LTVP. Many of those on LTVP do eventually become PRs or naturalise as citizens after they have been married for some time, and their marriages are stable.
Several Members asked if the Government could do more to help foreign spouses of Singaporeans, especially those with Singaporean children. I do agree that we can do more to help such families build more stable and stronger foundations. We sympathise with these families.
But we have also seen the other side of the problem, where the foreign spouse who has received PR suddenly divorces and leaves the Singaporean citizen spouse. We have also seen Singapore citizens who have asked the immigration department to get the ex-foreign spouse to leave Singapore. We have seen instances of these, and so we would like to see that the marriages are stable and have been in existence for a substantial period of time before we give longer term immigration facilities, which place an obligation on Singapore and Singaporeans to support this person for the long term. But I do agree that we can do more.
To provide more support to the family of a Singaporean with a foreign spouse who has not yet been given PR or citizenship, we will introduce a new scheme, known as the Long Term Visit Pass Plus or LTVP+ from 1 April 2012.
First, the scheme provides foreign spouses of citizens with greater certainty of stay. The LTVP+ will be for a duration of three years in the first instance and up to five years for each subsequent renewal, instead of the current shorter periods of typically one year.
Second, LTVP+ holders will receive healthcare subsidies for inpatient treatment at restructured hospitals, pegged at a level close to that for PRs, that is, about the same rates as PRs even though they have not yet been given PR.
Third, it will be easier for LTVP+ holders to work to supplement the family income. They will only require a Letter of Consent from MOM to work, which can be easily obtained through online application. To qualify for LTVP+, factors such as the length of marriage and whether there are citizen children in the family will be considered. More details will be announced by ICA later today.
Desmond Lee
Member of Parliament for Jurong GRC
HDB's priority is to provide homes for Singapore families. Lower-income Singaporeans with foreign spouses who are not PRs cannot purchase BTO or balance flats from HDB. As a result, some of them face serious housing problems.
Currently, their options to buy a resale flat on the Non-citizen Spouse Scheme with CPF housing grant for singles; (b) rent a room or a flat from the private rental market; or (c) put up with friends or relatives. In many of these cases, these options are either unaffordable and out of reach, or sub-optimal.
I would like to ask if the Minister will at some stage consider allowing Singaporeans with non-PR foreign spouses to buy BTO or balance flats. As a safeguard, do not allow their spouses to be joint owners or have succession rights to these flats unless they attain more permanent residency status. This might even be an extension of the Long-term Visit Pass Plus scheme that was announced yesterday.
Yeo Guat Kwang
The foreign spouses of Singaporeans who are now on Long Term Visit Pass-Plus do not need to obtain a work permit if they want to work. Now, they only need a letter of consent from MOM that potential employers can obtain online. They are also not subject to levy and company's dependency quota. I hope we can help them more by facilitating employers to employ them instead of foreign workers from abroad.
It would be an added benefit if we can support these Singaporean spouses, who have Singaporean children to support, with employability training and skill upgrading. For example, can we extend e2i employment assistance and WDA training support to them at the same level as other Singaporeans?
Tan Chuan-Jin
Minister of State for the Ministry of National Development and the Ministry of Manpower; Member of Parliament for Marine Parade GRC
Mr Yeo asked if we can help foreign spouses of Singaporeans on Long Term Social Visit Pass (LTVP) with training and job facilitation. In line with the Government's intention to extend more assistance to families of Singapore citizens with foreign spouses, WDA will provide such services at its career centres to the new LTVP Plus (LTVP+) holders. They will be eligible for needs-based course subsidies, following an assessment at the career centre.
Read the full transcripts here, here, here, here, here, here and here.