December 28th, 2012
AWARE Volunteer Survey – The Results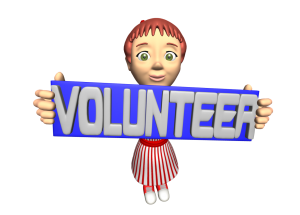 Volunteers are the lifeline of AWARE. AWARE has grown from its humble beginnings, where meetings took place in volunteers' homes and offices, and documents were kept in the boots of cars, to an active and vibrant organisation headed by experienced and dedicated staff and volunteers.
Since 2009, we have seen an average of 4 newly registered volunteers each week. As our volunteer strength continues to grow, it is important for us to understand how our volunteers feel about their volunteer experience and their interaction with us, what their needs are, and how we can improve our volunteer management system (VMS).
A twenty-question volunteer experience survey was distributed to over 245 AWARE volunteers in May-June of 2012. The highlights from their responses are presented below.
The Good


Over 94% of volunteers agreed that their volunteer work with AWARE has been meaningful and that they feel their contributions are appreciated
88.2% strongly agreed that they will continue to volunteer with AWARE

But…


Close to 14% of volunteers said that they feel obliged to continue their work with AWARE even though they would rather stop
At least 13% felt that one of the projects they have been involved in was either poorly organised or inefficiently carried out

Volunteers want more feedback


While 78.5% of volunteers feel that we provide an environment that is conducive to volunteering, 13.7% felt that they were not given appropriate feedback on their work

Comparing experiences to before 2010


Volunteers who have been with us for 3 years or more felt that AWARE has more strategic focus now and has shown concerted effort to coordinate work. They felt more appreciated by the organisation now

Volunteer want a clearer job description


Close to 65% of volunteers feel the need for a clear job description for all assignments

Clearer Volunteer Management policies and procedures


58.8% of volunteers feel that AWARE should provide a volunteer manual to set out policies and procedures

Better induction programme


55% of volunteer wanted a better induction programme

More trainings


Almost half of the respondents wanted more training opportunities

Volunteers want more engagement


Volunteers also said they would appreciate greater interaction and involvement with other elements of AWARE's programmes and with the organisation as a whole

And more play time!


Finally, volunteers wanted more social events for bonding and to better engage with other volunteers and with the organisation.