February 22nd, 2013
Urgent concerns for Budget 2013
For Immediate Release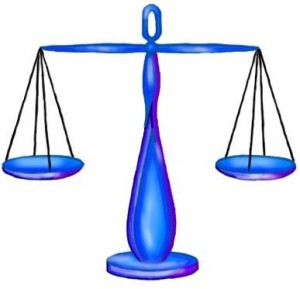 22nd February 2013
AWARE calls for Budget 2013 to focus on reducing social inequality and providing more support for families. Both are urgent concerns for the State to address, in light of the widening income gap, fertility issues and an ageing population.  An inclusive Budget must extend state support for all, especially those who need it most.
At this time when the government is talking about being "pro-family", we want to emphasise that being a family-friendly society is more than about fertility issues or being pro-children.  Families are made up of elderly, disabled, chronically ill and even able-bodied members who all need to be cared for. A truly "pro-family" State must take into consideration the needs of its most vulnerable citizens and support their families in caring for them.
AWARE has submitted 18 recommendations to the government for the Budget 2013. We are concerned about gaps in five key areas:-
Comprehensive healthcare
Meeting the needs of the elderly
Increasing support for persons with disabilities
Adequate support for caregiving
Reducing the Gini coefficient and increasing social mobility
Social spending must keep pace with widening income inequality
A government report released yesterday showed that the income gap between the rich and the poor in Singapore is continuing to widen. The Budget must prioritise this issue as inequality will only worsen with population growth.
The White Paper on population projects that two-thirds of Singaporeans will be in PMET jobs in the future, but what about the other one-third? A 2% growth in the foreign labour force will surely impact wage erosion at the lower end. The Budget must focus on social support to mitigate the effects of a more crowded and competitive Singapore.
The current schemes to assist the needy are badly targeted and have low accountability. The State must take a more systematic approach to social spending. AWARE calls for the Budget to support low-income and vulnerable groups through universal measures, including:
a)    Comprehensive healthcare insurance for all, especially the poorest and most vulnerable, without discriminating against those who are unemployed or low-wage earners
b)    Ensure that the elderly have sufficient funds for retirement, especially older women who do not have sufficient savings
c)    Provide infrastructural and financial support to ensure that persons with disabilities have equal access to education, employment and appropriate and affordable healthcare
Giving every child an equal start in life
Singapore's inter-generational social mobility is significantly lower than that of our neighbours.[1] This means that poverty in Singapore is transferred across generations, with the poor trapped in a vicious cycle. Budget 2013 must reflect the current direction of the Government to reduce the gap between the rich and the poor and to give every child an equal start in life. To do this, the Budget must provide:
a)    Universal childcare benefits that do not discriminate against children based on their parents' marital, employment or any other status. The state must extend the same childcare benefits to all mothers – single or married, working or not – so that no child is left behind.
b)    The Budget should do away with childcare benefits that favour the rich (tax reliefs / exemptions)
Why we must care about care-giving
Pro-family legislation should go beyond childcare and support employees who care for other family members too. From this year, Singapore will experience an unprecedented age shift, yet there has been no changes in leave policies to enable the younger generation to take time off for their elders.This is why AWARE recommends that childcare leave should be converted to dependent care leave.
Activities of care, whether it is caring for children, elderly, disabled or able-bodied workers, enable our industrial economy to function. These indispensable services should not be rendered invisible or peripheral in discussions of economic matters. Individual women should not be expected to make personal sacrifices to provide the unpaid labour of care. Not only is this socially unjust, it is irrational for a country to address systemic issues of care by relying on individuals to figure out solutions for themselves, case by case, rather than to provide structural support for shared needs.
Read AWARE's full recommendations to the Singapore Budget 2013 here.
 Read AWARE's submissions to the National Population and Talent Division on Marriage and Parenthood Trends here.
---
[1] Ng, KH. 2012. Singapore's Many Helping Hands: what the data say about how we are doing. Presentation at a roundtable jointly organised by AWARE and the Women's Initiative for Ageing Successfully (WINGS), Singapore, 11 October