February 22nd, 2013
"Celebrating Women" – A Charity Art Exhibition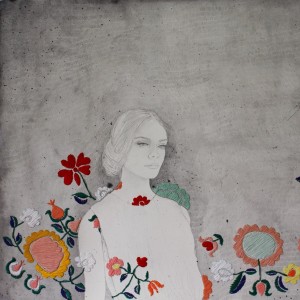 Mark 7 March 2013, on your calendar for the opening night of "Celebrating Women", the inaugural charity art exhibition that highlights women's issues, in commemoration of International Women's Day, which falls on 8 March every year. In association with AWARE, which is launching the global We Can End All Violence Against Women campaign in Singapore this year, 12 Singapore-based women artists will showcase the many faces of women and their real-life issues in the modern world. Additionally, 3 Singaporean women artists have been invited to perform spoken word and songs on the opening night. Curator and founder Pamela Ng feels a responsibility to showcase the larger, multi dimensional beauty of the women she knows and sees.
 The artists for the opening night include Deborah Emmanual, who will use the medium of spoken word to create healing and discussion, hoping to give women the courage to speak out against violence before it is too late. Charlene Shepherdson will perform impromptu poetry, from the words and phrases the audience will provide, in response to the artworks. Hard Rains are songwriters with a feminist slant.
"Celebrating Women" expands women's roles beyond those decreed by society, illustrating a more holistic, encompassing view of women. We hope that women will find it empowering as they identify themselves in the the artists' works and resonate with the issues they portray. In this way, we seek to encourage a sense of solidarity amongst women from all walks of life.
 Hopefully, this will be the first of many steps towards the celebration of International Womens' Day in Singapore, where friends gather and renew bonds to support each other as sisters. We should take the opportunity on 8 March to remember that first individually, and then collectively, women and their perspectives are indispensable in a world that depends on them for sustenance.
We welcome all amazing women and the people who love them to join us in an inspiring night of art, poetry, music, food and wine. The evening will open with introductions by AWARE and Pamela, the founder and curator on the artworks. A portion of all artwork sales proceeds go to AWARE, towards ending violence against women.
We are all very excited about the evening and sincerely hope to see you there!
EVENT DETAILS
Date: 7th March 2013
Time: 7pm – 9pm
Venue: One East Asia Art Space,  15 Scotts Road #05-08/09 Thong Teck Building, Singapore 228218
Sponsors: The kind sponsors for this exhibition are One East Asia for the venue, Cedele for the F&B on the opening night and generous individuals who reached into their own pockets for artists' materials.
PROGRAMME DETAILS
Opening Night of "Celebrating Women"
7.00pm – 7.30pm
Registration, Mingling, Cocktails (Wine & Light Bites)
7.30pm – 7.45pm
– Opening Speeches: Winifred Loh, President of AWARE and Pamela Ng, Curator of Celebrating Women
– Announcement by Pamela Ng on audience engagement for Improv Performance
7.45pm – 8.00pm
Spoken Word Performance by Deborah Emmanuel
8.00pm – 8.15pm
Music Performance by Hard Rains; Vocals by Zuni, Guitar accompaniment by Abel
8.15pm – 8.30pm
Interval for audience to gather their thoughts for the upcoming interactive segment
8.30pm – 8.45pm
Improv Spoken Word Performance by Charlene Sheperdson, composed from the audience's reaction to the artworks and performances
ARTWORK THEME
Traditional vs Modern
Izziyana Suhaimi uses traditional embroidery to re-connect women to each other in today's fragmented world. Through the ages, women used embroidery to mark important events of their lives and to articulate their emotions, hopes and dreams. Embroidery thus has the power to connect women, both past and present. Social media platforms are today's digital fabric, and like embroidery, share a secret language, like a code, between women. Eunice Lim turns familiar fairytales on their headsto illuminate women's value and unwavering strength despite circumstances. The works will reveal real-life situations and misconceptions that are not often highlighted but frequently experienced by women.
 Strength to Rise Above Odds
Kelly Reedy explores the singular dreams and musings of women. Inspired by poetry, this collection of works portrays the strength and hope that springs from engaging fully in life, no matter how difficult the situation. Also drawing on the strength of women, Allison M. Low works centre on this line: "I am held up by the very sticks that you used to beat me down". As a metaphor for overcoming abuse and rising above their experiences, women perch atop battered, mishandled pieces of furniture.
 Freedom from Societal Norms
Clare Marie Ryan endorses the superwomen that lie dormant within all females. She urges the reclamation of the female body with affirmations of self-love and confidence. The independent woman is portrayed with poignant sensuality, depicting an interaction between the self and body, freed of social stigmas. Debra Raymond uses thought-provoking visuals that marry art and science to deliver a social commentary on the modern world's notions of beauty. Women's roles are socially determined and not biologically inherent and she believes women will be empowered once they can free themselves from the pressure to conform to narrowly-defined ideals.
 Women as an Essential Force
Madhvi Subrahmanian uses ceramic "yoni pods' to pay homage to the power and essence of women. In India, the word "yoni" stands for the supreme female principle, and the "lingam" is the male principle, where the world's existence is dependant on the "yoni". Kavita Issar Batra likens mothers to trees that nourish offspring and the communities that surround them. As a stable force in the changing forces of life, women can make the journey of life breathlessly exhilarating.
 Inner Worlds of Women
Zoey Nguyen Le Thuy Duong grapples with the sense of disassociation in the age of information transparency. Technology further fragments a person's sense of identity and belonging, compounding the duality of a modern woman – having to carry the weight of embracing her softer nature and at the same time working towards equality. Tamae Iwasaki casts aside polite Asian civility to delve into the deep world within women, where two people's worlds overlap, even for a moment. Her works speak of important people in her life that help her recognize her true self and even her own darkness.
 We the Global Citizens
Jamie Marie Lewis uses waterproof ink and ice blocks in herephemeral work that shares how a woman's complexity and tenacity enable her to forgive and move on from challenges such as geographical displacement. In the same light, Ketna Patel speaks of women as global citizens who harmonise cultural norms with the spirit of modern goddesses.
Facebook event page: https://www.facebook.com/ARTCELEBRATINGWOMEN
For more information, please contact Pamela Ng at email.pamela.ng.here@gmail.com or 9021 0872; or Pam at pam@aware.org.sg or 6779 7137.
Registration for this event is free. To register, please click here.