February 5th, 2013
Daughters of Tomorrow Charity Screening: Miss Representation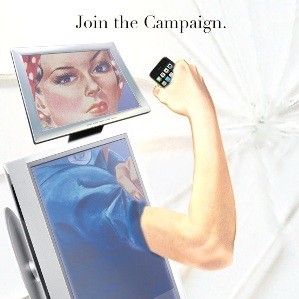 As part of our International Women's Day celebration, AWARE and Daughters of Tomorrow (DOT) are holding a screening of Miss Representation. Miss Representation is a highly acclaimed US documentary that premiered at the 2011 Sundance Film Festival and was the winner of the Audience award at the 2011 Sonoma film festival.
It is also part of an on-going educational outreach/social movement in the US spearheaded by the non-profit organization Missrepresentation.org based in San Francisco. The movement has spread to various cities in the US including New York and other countries including Ireland, the Netherlands and Canada.
The film exposes how mainstream media contributes to the under-representation of women in positions of leadership and influence in America. The influence of American culture in Singapore is undeniable – the issues analyzed in the documentary are relevant to Singapore's media as well as its corporate and political scene.
The film takes a critical look at the media and features many American women leaders such as Condoleezza Rice, Nancy Pelosi, Gloria Steinem and Katie Couric. Please find below details of the documentary and its international movement.

Event Details
Date: 8 March 2013
Venue: NACLI – National Community Leadership Institute (70 South Buona Vista Road Singapore)
Time: 7.30pm
Admission (note the film is rated NC-16):
$10 per ticket
$9 for bulk booking of 75 pax and above
10% of proceeds go to AWARE, with remainder going to DOT's Livelihood Training Fund for 3rd World Women.
Please email Empower@DaughtersOfTomorrow.com to book tickets. Payment details will be advised upon confirmation.
About DOT:
Daughters Of Tomorrow is a social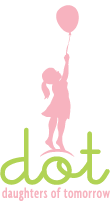 enterprise retailing products with positive social impact. They channel profits to enable livelihood training for disadvantaged women in the 3rd world.