Workshop Series: Gender Matters
A guide to understanding feminism and concepts of gender in ourselves and our society
The word "feminism" can elicit extreme reactions. Some completely identify with it, while many say: "I believe in gender equality but I am not a feminist."
What exactly is feminism? The definition can vary from feminist to feminist, and many misconceptions prevail.
To help women and men understand feminism better, AWARE has put together a 3-part workshop series that explores the history of the feminist movement, how gender roles are shaped over time, the gender messages that are embedded in popular culture, and what feminism means today.
This thought-provoking series includes lectures and group exercises, and allows each participant to evaluate their own concepts of gender and how they perceive the other sex.
Men, particularly fathers, are strongly encouraged to participate.
Click on the links to register: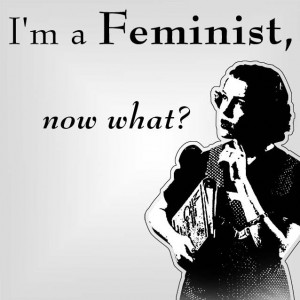 Workshop 1 – History of feminism
By: Dr Mandakini Arora
6 November 2013, 7.30pm-9.30pm
Register here
Workshop 2 – Reclaiming the F-word. What does feminism mean to me?
By: Corinna Lim
Workshop 3–The Princess Ideology Debunking the Myths
By: Dr. Chitra Sankaran
Check back for the schedules.
Venue: AWARE Centre
Workshops can be booked individually.

Fees
Non-members
$10/person
$15 for two persons

Members
$5/person
$8  for two persons
**To enjoy their discount, members need to log in with their username and password on the AWARE website to sign up for the workshop. Click Forgot Password to have your username and password emailed to you.

For more information, email publiceducation@aware.org.sg or call 6779-7137.