March 4th, 2013
The Madder Moon Fearless Initiative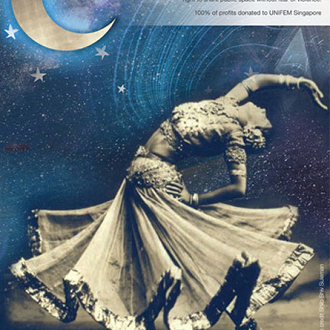 In early January 2013, in response to a horrific gang rape of a young woman in Delhi, artist Shilo Shiv Suleman made an online call for entries of posters to affirm women's right to be fearless and free to share public space. Within a short space of time, Shilo was flooded with close to 180 creations from artists and designers, professionals and hobbyists – contributors of many nationalities. The movement grew and blossomed into something beautiful, strong and moving.
Madder Moon is a Singapore based design gallery that showcases the best and brightest of contemporary design out of India. Madder Moon will be taking the Fearless poster collective further by bringing the creative community together in a series of events to raise funds for charity.
Posters from the online collective will be printed and sold as limited editions. Artworks donated by artists as well as those painted during the event will be on sale.
The Madder Moon Fearless Initiative will be contributing 100% of the profits to UNIFEM – supporting women's causes, including those that rehabilitate survivors of rape and trafficking all over Asia.
EVENT DETAILS
Date: 26 February – 8 March
Time: 11am – 7pm daily
Address: Madder Moon, 16 An Siang Road 01-01, Singapore 069696
Madder Moon website and the Fearless Initiative Facebook Page