August 23rd, 2013
Roundtable: Constructions of Women in Sex Ed
AWARE's next roundtable is coming up on 19 September! The theme this month is 'Harmful Constructions of Young Women in Sex Education'.
Sex education programmes that focus on promoting abstinence rather than providing accurate information on sexual health not only fail to adequately equip teens with accurate information, but also spread extremely harmful constructions of young women.
Women are often depicted as having no sexual agency, and merely as potential victims of sexuality. In these 'abstinence-only-until-marriage' education programmes, women are almost exclusive heterosexual, and ideally "pure".
Such depictions leave women dangerously unprepared to understand and navigate their sexuality and relationships in a healthy and empowered manner.
This roundtable will examine these images of the "pure" young woman in sex education curricula, and discuss statistics that demonstrate the dangerous effects of such constructions. We will suggest alternative approaches to sex education that expand the space for women's sexuality and sexual agency.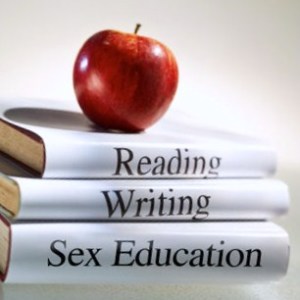 Event details:
Date: 19 September, Thursday
Time: 7:30 pm
Venue: AWARE Centre, 5 Dover Crescent, #01-22, Singapore 130005
Click here to register!
Speaker's Bio:
Cate Smith is in the final stages of completing her PhD in Education from Monash University in Australia. She began her graduate studies in Classical Studies at the University of Pennsylvania, and switched to Education when she became aware of a greater need for work in educating teens about sex and sexuality.
For her graduate thesis, Cate designed a qualitative study that examined, among other things, the adverse effects of abstinence-only curricula on America's teens. She has delivered several papers on sex education at conferences in Australia and Singapore, and is currently working on publications on feminist concerns about sex education and young women's sexual agency.