Enlarge
Training Institute
Overview
The Aware Training Institute (ATI) develops and conducts proprietary programmes and also organises workshops and talks by other parties.
The focus is on issues relevant to women, such as sexual harassment, self-esteem, body image, and financial planning.
Programmes are gender-sensitive, taking into account the different demands and opportunities that society places on men and women.
ATI also organises discussion groups where women can, in a supportive environment, share their experiences in dealing with issues such as body image, sex, dating, marriage, raising children, and divorce.
Sexual Harassment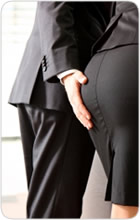 In 2007/2008, AWARE conducted a study to assess the opinions and attitudes about workplace sexual harassment in Singapore.
This study included a survey of individuals, information on companies' sexual harassment practices and policies, and recommendations on legal recourse for victims of workplace sexual harassment.
The survey found that 54% of the respondents had experienced sexual harassment in one form or another.
Of these, 34% of women respondents and 19.2% of men respondents said they had been harassed several times.
To address this issue, AWARE has developed sexual harassment prevention and management programmes for corporations. These training programmes encompass the legal, human resources and psychological aspects of the problem. The aim is to provide organisations with a holistic approach in dealing with sexual harassment at the workplace.
We take a three-pronged approach when marketing these programmes:
- A talk that acts as a preview of the programme
- A workshop that provides practical knowledge
- Consultation service
Women & Money
AWARE has put together a highly affordable 3-part workshop called the Financial Awareness & Confidence Training (FACT) Programme to equip women with the knowledge they need to gain greater financial security.
What makes this course different is its format. Each module comprises a talk and at least 2 Money Club sessions. Participants can opt to continue these Money Club meetings after the course.
The 3 FACT modules are:
FACT 1: Money & Me – Personal Financial Management
FACT 2: Protecting Myself & My Family – Insurance
FACT 3: Growing My Money – Investment
Women In Conversation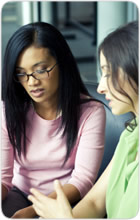 This is an innovative approach to learning and sharing.
ATI provides a safe space for women to get together in small groups to learn from each other and to share their personal and common experiences in matters such as sex, dating, marriage, gender discrimination, career development, leadership and many other areas.
Apart from the sessions organised by ATI, anyone wishing to start a group of their own is welcome to do so. ATI will assist in organising it. There is also a blog where participants can continue the discussion after the sessions.
So far, Women In Conversation has been run with several groups of single women. Other demographics will be covered as the series develops.
Issues raised and viewpoints expressed at the Women In Conversation series will be explored in more depth and included in the State Of The Nation's Women (SNOW) Report project.
Gender Workshops
We are developing the core curriculum for gender workshops that will be a required module for all of AWARE's trainers.
The workshops will also be offered to both organisations and members of the public.
The topics to be covered are:
a) Gender sensitization
b) Legal rights of women
c) The feminist movement
d) Convention On The Elimination Of All Forms Of Discrimination Against Women (CEDAW)
More details will be announced soon.
Counselling Training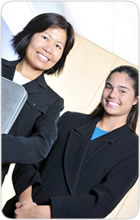 Every year, ATI conducts two training sessions for new volunteers for the AWARE Helpline and Befrienders service.
The training takes three to four months.
ATI also offers training in family counselling, therapy and counselling for change. Topics covered include conditioning, exploring your own family, motion talk, and changing patterns.
The training can be tailored to suit specific counselling needs.
Self-Defence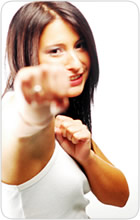 ATI works with several professionals in self-defence and martial arts to organise a range of self-defence workshops for women.
These sessions are both theoretical and practical, and have proved to be very popular with our members.
The theoretical sessions cover topics such as:
Safety-planning concepts and paradigms
The Stimulus-Response model
Dimensions of a confrontation
Natural and behavioral-based personal protective tactics against common assaults
Psychology of confrontation
The practical sessions include:
How to avoid sudden attacks on the street using 3 principles (distance, relative position and defensive/ready stance)
Defense against single and multiple strikes to the head using Shield, Crazy Monkey and Rhino techniques
Ground defense against chokes/strikes from mounted position using Trap and Roll technique
Ground defense against rape using Spread and Roll and Rock and Kick technique
Defense against knife held against throat or a gun being pointed at you
Talks & Workshops
These ad-hoc sessions are conducted by professionals and include topics such as:
Being assertive
This workshop outlines the key points about being assertive in your professional and personal life. It defines the thin line between being assertive and being dominant.
Fear management
Experts say we all face some degree of fear on a daily basis. This can cripple thought and hinder relationships and careers. Whether it is a confrontation with an irate neighbour, client or supervisor, fear management is an essential life skill that can enhance the quality of our decisions while remaining consistent with our values and beliefs. This workshop looks at the relationship between fear management and assertiveness skills.
Succession planning
Far too many people do not bother to write a will. This can cause all kinds of problems when they die. This workshop provides the essential knowledge you need to write your will.
If you want to know more about our training programmes, please write to publiceducation@aware.org.sg
---