Enlarge
Internships
Wanted: Enthusiastic and Energetic Interns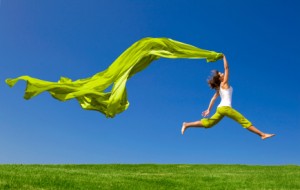 If you are enthusiastic, driven, perhaps feeling indignant about the gender inequalities within our society, not to mention aspire to lend a hand in support and alleviation of these injustices for all women, then you could be the next intern to join AWARE!
AWARE offers a supportive environment to nurture youths to discover their talents, develop new skills, adjust to the rigours of work-life as well as discuss and debate issues. Through assisting AWARE in its day-to-day operations, and fostering good working and friendly relationships with professional women, interns are able to build their confidence which will be vital in their future careers.
WHAT WILL YOU BE DOING?
This depends on the needs of the office at the point of application and also your particular interests and skills. Typically, it could involve some of the activities listed below:
Putting together AWARE's fortnightly E-Newsletter
Updating the website
Writing and preparing content for website, powerpoint presentations or marketing materials
Assisting with general administration in the Secretariat
Organising and managing AWARE events
Assisting with volunteer management and writing fund raising proposals
Assisting with research, as necessary
Assisting with AWARE Training Institute (ATI), where necessary
WHAT'S IN IT FOR YOU?
$5 per day as lunch allowance
Lots of learning and guidance, great discussions and friendships
A letter of recommendation will be provided on successful completion of the internship
WHAT FORMER INTERNS SAY:
"Despite a longstanding interest in social justice, I often found myself lost on how to act on the outrage I felt. Interning at AWARE has shown me how non-governmental organisations here work to effect change through various channels, be it advocating for amendments in the law or directly supporting women who need help. Moreover, through the research I worked on, I learnt a lot about the gender-based challenges and discrimination that women here face, and the structural impediments that need to be eradicated. My internship here has taught me more about the society I live in, and given me the encouragement to do what I can to introduce a little more equality and inclusiveness into Singapore"
– Tan Yan An, Wellesley College
"Interning at AWARE was a deeply meaningful and fulfilling experience where I had the opportunity to learn about the day-to-day running of a non-governmental organisation in one of Singapore's foremost women's organisations and one of its most established civil society organisations. I was also given the invaluable chance to learn about feminism and women's rights from veteran members of the organisation. I would strongly recommend an internship at AWARE for anyone passionate about gender equality and social justice."
– Emily Lim, National University of Singapore
"Despite a short internship with AWARE, the experience has been enjoyable and insightful. Albeit (only) being an intern, the responsibilities entrusted and opportunities to learn were aplenty. When in doubt! The team at AWARE (which exemplifies positivity and buoyancy) is always ready to guide and share their knowledge. For anyone who is interested in advocating gender equality and social justice, AWARE is the place to join."
- Grace Ke, Murdock University
HOW DO YOU APPLY:
Apply between 4 – 12 weeks in advance of the intended commencement of the internship
Able to commit at least 24 hours per week
Minimum term of availability: 3 months
No working experience required
Subject to vacancy and interview
Internship vacancies available from July – December 2013. 
If you are up for it, please write a short answer (in no more than 500 words) to the following question and send your cover note with CV or summary of skills to:
Corinna Lim at ed@aware.org.sg
Question:
Tell us whether you feel gender equality has been achieved in Singapore?
---