Enlarge
Internships
Wanted: enthusiastic and energetic interns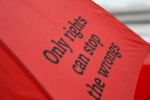 Are you enthusiastic about ending gender inequality in Singapore? Would you like to experience life in an advocacy organisation? Learn more about our work by contributing to it firsthand – through an internship with AWARE.
AWARE offers a supportive environment which nurtures young people to discover your talents and develop new skills, as well as discuss and debate issues. By assisting AWARE in its day-to-day operations, and fostering good working and friendly relationships with professional women, you can build your confidence, knowledge base, skills and network for your future career. All while making a real difference to society.
Find out more:
Departments
We are seeking interns in the following departments. Interns will typically work primarily with one department, but may be asked to assist with some tasks and events with other departments.
Research & Advocacy (R&A): AWARE is committed to evidence-based advocacy. Our research teams use both quantitative and qualitative methods to produce reports, position papers, and policy submissions on a wide range of issues with an impact on women's rights and welfare, and gender equality.
We Can! Campaign: This campaign aims to end violence against women by tackling community attitudes and behaviours that enable it. Interactive theatre, intimate workshops and collaborative projects reach out to individual Change Makers and community groups, provoking thought and discussion.  In 2014 We Can! will focus on young people.
Programmes & Communications (P&C): Media work including social media keeps AWARE's expertise and perspectives in the public eye, helping to mainstream feminist views. This department includes the AWARE Training Institute (ATI), which delivers knowledge and skills to help individuals and organisations challenge gender-based barriers in their own lives.
Support Services (SS): AWARE provides a number of services to women who need support – a helpline, counselling, legal advice, befriending and specialised services for women who experience sexual assault. We work with women dealing with issues such as divorce, sexual harassment, sexual assault, rape, etc. Interns with SS should have a background in social work, psychology or social services.
What will you be doing?
Typically, interns work on some of the activities listed below, though this varies based on office needs and your particular interests and skills.
Helping to put together our newsletter
Writing and preparing content for website, powerpoint presentations or marketing materials
Organising and managing AWARE events
Assisting with volunteer management and writing fundraising proposals
Assisting with research, and the AWARE Training Institute (ATI)
Assisting with general administration
SS interns will help with managing and analysing data, and with befriending and staffing the helpline.
What's in it for you?
$10 per day as lunch allowance
Enormously interesting and meaningful work
Lots of learning and guidance, great discussions and friendships
A letter of recommendation will be provided on successful completion of the internship
What do we look for?
Our ideal interns have included people with a range of ages and experiences – from school students to fresh graduates. The following gives an idea of the kinds of skills and interests we look for in interns:
Good research skills (primarily for R&A and SS)

Interns often support AWARE's quantitative and qualitative research through literature review, data gathering, analysis and report drafting. Experience with this will be helpful.
SS interns will need to help with data analysis and management.

Ability to work well with others (all departments)

You might assist with project and volunteer management, working with different volunteers and staff members
You will often coordinate and attend meetings with collaborators and stakeholders.

Organisation skills (primarily We Can! and P&C)

Interns with We Can! or Programmes often help organise workshops, arts performances, talks and larger events. This includes organising logistics and helping with marketing the event. Good organisation skills will be helpful.
You might also need to build and maintain relationships with alliances, collaborators and We Can! Change Makers.

Good writing skills (We Can!, P&C and R&A)

Interns with any of the above departments help with content development for our websites and social media – event posts, blog posts, social media, event handouts, newsletters etc.
Design skills and familiarity with WordPress are particularly desirable (though not essential).

Enthusiasm about using advocacy to promote gender equality in Singapore.
Resourcefulness and creativity in addressing unexpected challenges.
Interest in a range of social issues with a bearing on gender equality.
Ability to think analytically and communicate ideas effectively.
How do you apply?
No working experience required
Subject to vacancy and interview
We welcome interns all year round – simply specify in your application when you will be available and for how long.
If you would like to join us as an intern, please write a short answer (in no more than 500 words) to the question, 'Has gender equality been achieved in Singapore?'. Send your cover note with CV or summary of skills to Jennifer at volunteering@aware.org.sg.

What former interns say: 
"Despite a longstanding interest in social justice, I often found myself lost on how to act on the outrage I felt. Interning at AWARE has shown me how non-governmental organisations here work to effect change through various channels, be it advocating for amendments in the law or directly supporting women who need help. Moreover, through the research I worked on, I learnt a lot about the gender-based challenges and discrimination that women here face, and the structural impediments that need to be eradicated. My internship here has taught me more about the society I live in, and given me the encouragement to do what I can to introduce a little more equality and inclusiveness into Singapore"
– Tan Yan An, Wellesley College
"Interning at AWARE was a deeply meaningful and fulfilling experience where I had the opportunity to learn about the day-to-day running of a non-governmental organisation in one of Singapore's foremost women's organisations and one of its most established civil society organisations. I was also given the invaluable chance to learn about feminism and women's rights from veteran members of the organisation. I would strongly recommend an internship at AWARE for anyone passionate about gender equality and social justice."
– Emily Lim, National University of Singapore
"Despite a short internship with AWARE, the experience has been enjoyable and insightful. Albeit (only) being an intern, the responsibilities entrusted and opportunities to learn were aplenty. When in doubt! The team at AWARE (which exemplifies positivity and buoyancy) is always ready to guide and share their knowledge. For anyone who is interested in advocating gender equality and social justice, AWARE is the place to join."
– Grace Ke, Murdock University
---