Enlarge
Free Legal Clinic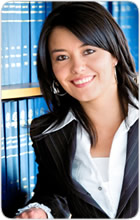 Experienced lawyers are available at the twice-monthly Legal Clinic and provide women with free legal information and advice.
The Legal Clinic is open on the second and fourth Thursday of each month. Call our Helpline to find out more.
Our lawyers can explain your legal rights and options in a wide range of areas.
Please note that you must book your appointment at the Legal Clinic in advance by calling the AWARE Centre Helpline 1800 774 5935.
The AWARE Helpline is open Monday to Friday from 3pm to 9.30pm.
You can also email us for more information:


All calls and cases are kept strictly confidential.
Find other legal clinics at LegalClinics.sg.
Please note:
AWARE cannot advise you on where to find a lawyer. AWARE does not provide legal aid. AWARE does not have lawyers who can act on your behalf. AWARE does not have lawyers for hire. AWARE's legal services are limited to the clinic which is a one-time free consultation lasting 20-30 minutes.
If you need the services of a lawyer, please refer to The Law Society of Singapore. If you need subsidized legal services, refer to the Legal Aid Bureau.
---