Enlarge
Overview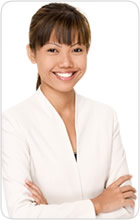 Our Support Services provide information and support for women who are in distress or at a time of uncertainty in their lives.
Experienced counsellors and well-trained volunteers are available to help women resolve a life crisis, deal with a painful past, adjust to changed circumstances or seek out new directions.
The AWARE Helpline is open Monday to Friday from 3pm to 9.30pm.
Call 1800 774 5935 to speak to a Helpliner if you have a problem or want to find out more about our services.
How Our Helpline Supports You
1. Call the Helpline at 1-800 774 59 35 to speak to our Helpline volunteer.
2. With the guidance of the Helpline volunteer you'll decide what the next step is. Maybe you just need somebody to listen to what you have to say, or perhaps you want to take some action. If you need to see one of our counsellors or a lawyer at our Free Legal Clinic, the Helpline volunteer will book the appointment for you. All calls and cases are kept strictly confidential.
3. If the Helpline is busy, please leave a message with your name and number and we will return your call. When we call back, we will not identify that we are calling from the AWARE Helpline.
Click here for Frequently Asked Questions. You can also email us for more information at helpline@aware.org.sg.
Our Services
Helpline
The AWARE Helpline is open Monday to Friday from 3pm to 9.30pm. Our Helpline volunteers have been professionally trained and are able to help callers with a variety of concerns.The aim is to offer empathy, support, information and encouragement to women in need of assistance.
Befrienders
This service supports women who are victims of gender-based violence to go to the Family Court, police stations, hospitals, and other help centres. Our Befrienders' presence have helped many women who are fearful of facing the Respondent face-to-face at mentions or hearings.
Counselling
Our counsellors provide counselling for individuals, couples, and families. They also run self-development workshops and facilitate group therapy when needed, such as in cases of marital and family discord and domestic violence.
Legal Clinic
Experienced lawyers are available at the twice-monthly Legal Clinic and provide women with free legal information and advice. Please call in advance for an appointment.
Sexual Assault Care Centre (SACC)
Survivors of sexual assault who need support can call the SACC Helpline – 6779 0282 – which operates Mondays to Fridays, from 10am to midnight. You can also write to sacc@aware.org.sg for help. Befrienders will accompany a sexual assault victim to the police, the hospital or to court, to provide information and support.
---